Venison and velvet- quality products in demand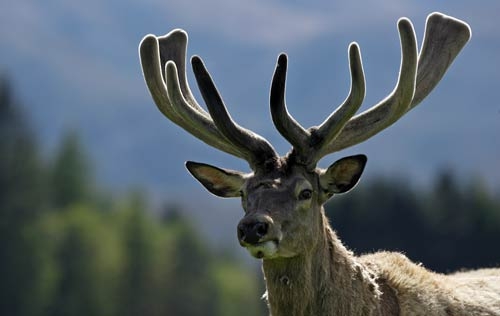 The deer industry as a pastoral option has fallen out of favour for NZ farmers over the last few years with numbers falling from previous heady days when growth was rampant.
But what has been consistent all the way along, is the quality of the two main products and these two articles reinforce the prospects of future demand for this small industry.
I was an early entrant into this sector and was captured by the vision of those that led it, and the quality of the products the animal produced. And even today as an entrant in this years New York marathon I am impressed how daily doses of velvet pills have kept the old body together in the face of the daily jarring of running on the roads.
The deer industry is entering a period of settled sustainable prices with growing demand, the vision the early pioneers hoped for.
Scotland cannot produce enough venison to meet soaring demand, according to the Scottish Venison Partnership (SVP).The SVP said that sales of venison had risen more than 30% in three years, from £32m to £43m a year reports The BBC news. But Scotland is now having to import venison meat from New Zealand as demand outstrips supply. The partnership has warned that if the situation does not change, Scotland will lose out as the lucrative venison market continues to grow.

The umbrella group has argued that 20 times as many deer farms need to be established in Scotland. Venison is such a lean wonderful meat, it is exactly what Scotland needs to eat" John Fletcher Deer farmer  said: "We have got this awful problem having created a demand, as restaurants love venison.John Fletcher and his wife Nicola from Reedihill farm near Auchtermuchty in Fife, have farmed red deer for more than 40 years.
And researchers are now quantifying the attriibutes of the other deer product, velvet.
Recent research into the effects of New Zealand's natural IGF-1 supplement on athletes has generated some outstanding results reports PRWeb.The most current human clinical trials conducted by the University of Otago Human Performance Centre demonstrate a possible link between New Zealand deer velvet and improved athletic performance in two areas; as a reaction to training, improved strength and endurance resulted, muscle tissue damage associated with exercise demonstrated improvement to recovery.

Deer Antler Velvet has been used for over 2000 years in the orient by men and women to benefit; athletic performance, strength, stamina, recovery, immunity, accelerate sickness recovery time, joint pain, reduce inflammation, boost libido in both men and women, increase testosterone and reduce side effects associated to stress.

It is one of the purest forms of IGF-1 & IGF-2 (insulin like growth factors) available.The tip harvested antler supplement is a natural non-toxic supplement. Both men and women of all ages take it to achieve its benefits. About 10% of the deer antler velvet in Korea is given by parents to their children as a supplement to strengthen immunity and improve hormonal function.

In most parts of the world, the elderly supplement their diet to relieve or prevent joint pains and problems. They also increase their use of the supplement just before the winter months to strengthen immunity. Many in the health field believe the anti-inflammatory benefits are the greatest received by taking the supplement.

In New Zealand, Russia and many parts of the orient deer velvet extract is popular among athletes. They supplement with it to increase stamina, improve workouts and build muscle. It is also shown to significantly increase strength states Dr. Jimmy Suttie of AgResearch Invermay and an internationally recognized expert in deer antler composition and physiology. It is also used to accelerate recovery and allow for more frequent workouts with less recovery time needed for muscle tissue repair.