BusinessDesk: Wool Equities leads counter-bid for disputed wool scouring assets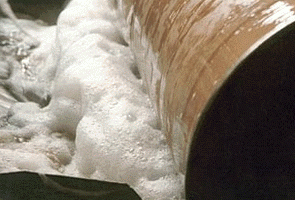 Wool Equities principals and investors are seeking $40 million to acquire New Zealand Wool Services International in a challenge to a Cavalier Corp. group trying to create a monopoly in scouring services.
WEL chairman Cliff Heath has emerged as chairman of NZ Wool Investment Co., a special purpose vehicle which plans to raise the funds and buy the 64% stake in WSI held by the receiver of two Allan Hubbard-associated companies.
It would then make a full takeover offer for WSI.The plan comes after Cavalier Wool Holdings, a joint venture between carpet-maker Cavalier Corp., public insurer Accident Compensation Corp.'s investment arm, and private equity investor Direct Capital Investments, won Commerce Commission approval to buy WSI.
Cavalier Wool's plan is to consolidate all New Zealand's wool scouring, closing half the plants to make the remaining operations more economic.
The competition watchdog, the Commerce Commission, approved the plan, accepting the argument that the biggest threat to the local industry came from lower-cost scourers in China.
Local opponents say it would give the Cavalier group too much market power.
"Competition at the scours is vital in order to maintain the processing costs charged to farmers and to ensure the future viability of New Zealand wool," Heath said in a statement.
"Strategic wool assets, such as the wool scours owned by WSI, could easily be lost from farmer control if we don't act quickly."
WSI has a market value of about $36 million. Its shares last traded at 52 cents and have climbed 63% in the past 12 months. WEL last traded at 15 cents, valuing Heath's company at $4.6 million.
Its shares are down 14% in the past year.The capital-raising offer would be made to 'eligible persons' under the Securities Act.
Ultimately, WEL and WSI would be merged to tap some $300 million of tax losses held by WEL after the disestablishment of the former Wool Board, the statement says.
"Each dollar of tax saved is a further dollar that can be reinvested back into the wool industry which is in the best interests of the growers," said Kevin Arscott, a director of WEL, in the same statement.
Wool Investment, the vehicle to raise the $40 million, is jointly owned by WEL and Christchurch-based investment bank, Ocean Partners. Its directors include Sarah Ott and Tim Howe, who appear as directors and shareholders of various entities in the Ocean group, along with Kevin Arscott and Ann Munro. Businessman Craig Heatley has an interest in one of the owners of Ocean Partners.
BusinessDesk