Allan Barber assesses the livestock prospects for 2012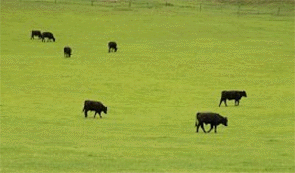 By Allan Barber

Livestock processing volumes have been very low so far this season and the prices being paid to farmers are at historically high levels for both beef and lambs.
This has got very little to do with the overseas markets, nothing at all with the exchange rate and everything to do with the grass growth everywhere - except Otago and Southland.
Many farmers are holding onto their stock with little prospect of being able to afford to buy replacements because of the state of the store market.
Although the published schedules are closer to $4.30, current North Island prime beef prices are as high as $4.70, which reflects saleyard prices for 2 ½ year old steers as high as $2.75, equivalent to $5.50 a kilo.
This is a grass market running rampant.
Bull beef which has actually been tracking ahead of prime is fetching an average of $5.75-$6 a kilo in the USA, but prime beef with its many different cuts, values and markets is some way below this – this gives a pretty strong indication of where the schedule ought to be and casts serious doubts on the wisdom of paying present store prices.
With the beef kill running 30% behind last year, there is bound to be a catch up with the peak kill certain to appear in April, May and early June when the cull cows are sent to slaughter.
At that point meat companies will target some substantial price reductions, so they can compensate for their loss of margin earlier in the season.
Lamb schedules are also at an all time high with the North Island paying as much as $7.50 compared with a schedule high of $7.28 and the South Island going as high as $7.65 a kilo.
The average weekly lamb kill is well down on last year, particularly in the North Island where there are no dry pockets in contrast to the far south. The North Island lamb kill is averaging about 180,000 a week with 19 chains competing for stock which means there is little prospect of a peak kill, since all the chains can be put onto a double shift.
Therefore, as much as meat companies would love to see the lamb price come down, there isn't much likelihood of this happening. In fact recently Silver Fern Farms took 20 cents out of its schedule, only to have to put it back up again the following week.
The old nightmare of procurement wars seems to be rearing its head once again which means eventually something has to give. This inevitably means the strong will survive and the weak are left struggling.
This raises the old chestnut of capacity rationalisation, the unwritten elephant in the room in the Red Meat Sector Strategy.
2012 won't be a decisive year in this respect, but it may start to make the industry's future a bit clearer.
------------------------
You can review current beef and lamb prices for both processors and saleyards here and here.
------------------------
Allan Barber is a commentator on agribusiness, especially the meat industry, and lives in the Matakana Wine Country where he run a boutique B&B with his wife. You can contact him by email at allan@barberstrategic.co.nz or through his blog at http://allan.barber.wordpress.com.