Issues on both sides of the fence on lifestyle land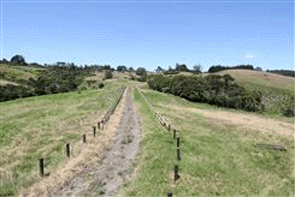 The issue of growth of lifestyle blocks and their productivity has been debated for years and it seems there are few rules to prevent it growing out of control and occupying good productive soils with a poor choice of land use.
As an owner of a lifestyle block I believe the landuse and return from intensive cattle grazing is justified on our 4 ha. We run a small technosystem to feed our cattle that allows us to maximise and utilise the grass grown and the profits earned enable us to pay the rates and insurance on our dwelling and feast on beef every year or so. Experience of 30 years of farming have allowed us to farm like this.
Sadly some who occupy such properties do not have the skills or inclination to farm their little blocks efficently and at times animals will suffer because of this. At least lifestyle blocks on good soils are not lost to agriculture for ever, as we see happening in urban subdivisions occuring rapidly in some areas on the south end of Christchurch.
What are your views of the growth of lifestyle blocks and should local body authoritys have stricter controls as to land use?
About 10 per cent of NZ's most productive farmland is now occupied by lifestyle blocks, according to new research by Landcare reports Business Day. The work by Landcare researchers Robbie Andrew and John Dymond showed lifestyle block numbers now numbered 175,000, an increase of 75,000 over the past 13 years and covered an area of 873,000 hectares. Lifestyle blocks occupied 148,000ha (17 per cent) of high-class land, which was defined as land that could be used intensively to produce a wide variety of crops. That is 10 per cent of New Zealand's total area of high-class land.

Dymond said national guidelines were needed to help local government make more informed decisions over the rules for subdividing farmland into lifestyle blocks.There was no effective, nationally consistent, preventive measures against the gradual whittling away of productive land by urbanisation and subdivision. He questioned if lifestyle block development constituted a loss of productive land and whether high-quality land was adequately protected.

A national policy statement was needed, but it should come with the flexibility of allowing subdivisions where appropriate while at the same time preventing quality farmland being lost to lifestylers. Attempts by regional councils to protect high-quality farmland were not working, he said.The research was submitted to the Journal of the Royal Society of New Zealand in December.

However, Kate Brennan, who edits small farming website lifestyleblock.co.nz, said the research made too many assumptions about lifestylers. She took exception to the claim that lifestylers did not use their land productively because their output did not contribute to the country's gross domestic product or contribute to the export sector. "It's counted as nothing and that's ridiculous." Lifestylers grew their own meat and vegetables, and provided their children with the opportunity to grow up in the country, she said.

Federated Farmers local government spokesman David Rose doubted national guidelines would be flexible enough for district councils to form policies that were specific to their region. The growth in lifestyle blocks was an issue that had its members on both sides of the debate, he said.
 
http://tvnz.co.nz/breakfast-news/lifestyle-blocks-video-4666929