Drive for more water from Lake Coleridge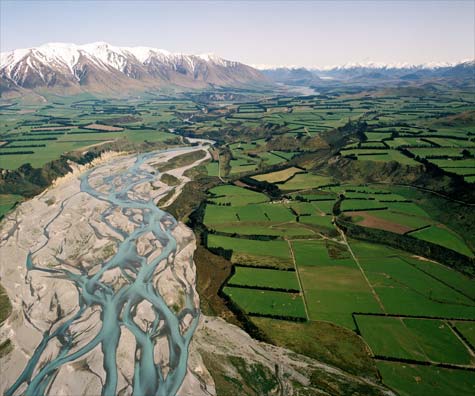 The long drawn out process of accessing stored water for future irrigation in Central Canterbury takes another step today as the water hearing to store water in an existing lake is made.
This option has been talked about for many years but the conservation order on the Rakaia river and lack of support by electrical generators plus the cost of a canal on the upper reaches, delayed implementation. It seems the most logical, causing the least disruption from land being lost for lake storage and dual useage with hydro power and irrigation both being able to fund capital development costs.
Central Canterbury farmers are getting frustrated with the lack of progress on their irrigation scheme, while southern developments using water out of the Waitaki river seem to have made rapid progress. To the writer it seems "a no brainer" utilising a small percentage of the total flow of surplus water to enhance productivity in this region.
Rules that protect the river with minimum flows and the protection of the fishery will be encompassed in the scheme and Fish and Games removal of their objection, reveals they are happy the river will be enhanced with this partnership of water use.
This subject of Central Plains water development provoked much discussion when first raised on this site. Does this new scheme appease those that were opposed to utilising water in this region?
A water hearing with a multi-million dollar impact on Mid Canterbury begins in Christchurch today reports The Ashburton Guardian. TrustPower is seeking to amend the Rakaia River Water Conservation Order, so it can use Lake Coleridge to store water for more hydro-electric generation and irrigation. Its full plan would irrigate up to 30,000ha on the southern side of the river, and increase the reliability of water for existing irrigators. The application is being heard by Environment Canterbury commissioners in a six-week process involving 224 submissions, with 70 who wish to speak personally at the hearing.

The hearing commissioners are panel chair Peter Salmon QC, tikanga Maori specialist Rau Kirikiri and hydrology specialist Mike Bowden. They will front the hearing daily, at the Hagley Park Netball Clubrooms. Top Mid Canterbury farm advisor Andy Macfarlane is among those being called by TrustPower to support its application. He has long advocated bulk water storage to improve the reliability of existing irrigation schemes. He said using the lake to irrigate 100,000ha on both sides of the river would generate a large economic return for New Zealand, with a marginal farm gain earnings before income tax of $150 million.

Barrhill Chertsey Irrigation Limited also supports storage at Coleridge. It could use stored water to improve the reliability of water it supplies to its irrigators, encouraging them to farm more intensively. BCI has consent to abstract 17 cumecs from the Rakaia, but currently takes just four with farmers reluctant to sign up without higher reliability. BCI chairman John Wright said with confidence of supply, farmers would intensify into high value seed crops, vegetable crops, intensive lamb finishing or dairying.

Mid Canterbury Federated Farmers supports the application, on the condition that there are no adverse effects on reliability of supply to downstream water users. The Ashburton District Council is worried about TrustPower's commercial gain from accessing "community resources" and wants benefits for the district. Council is also concerned existing users are not adversely affected.

Late Friday, the company said it had come to an agreement with the North Canterbury Fish and Game Council, which had raised concerns about wording within the variation and possible impacts on fishery habitat. The council no longer opposes the application.