Big slog, small gain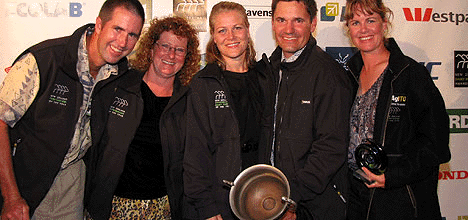 This Waikato Times article below looks at achieving farm ownership by the sharemilking system, with differing view points on how realistic this is in todays economic climate. Historical remuneration via wages in agriculture allowed very little savings to be achieved even for a retirement house, let alone any deposit as a start into farm ownership.
The sharemilking system however has proven over time, as a way to generate extra income and a path to owning land, and many successful young farmers have used this system. But some are questioning that this system is now proving too difficult especially from the lower order start.
Farm managers are now better paid, and on bigger operations a structured path to increased responsibility and remuneration are tracks that many are now following. Will agriculture be able to maintain productivity growth from managers that are not incentivised by future farm ownership, or can this be achieved by larger wage packets? Your views.
Two years into a 50/50 sharemilking contract at Tihiroa, Mark Foster is questioning the traditional route to farm ownership. Mark, 36, says he made only a $9000 profit last season, milking 200 cows on 63ha belonging to Cowley Properties Ltd, and he wouldn't be able to afford to stay sharemilking if it was not for the job his wife, Nicole, holds at CRV Ambreed NZ. Mark, who managed half a dozen farms before he went sharemilking, says most joining the dairy industry now are going down the farm management route where a set salary and holidays are part of the package.

''The last time I had a day off was 700 days ago. If you can get a good wage for a reasonable number of cows there's a lot less stress in it than sharemilking. The idea has pretty much gone for the majority of young farmers.'' Mark says lower order sharemilking will soon disappear from the options for people wanting a career in dairying but he thinks 50/50 sharemilking will probably carry on.

 Don Fraser, of Fraser Farm Finance, says there is a noticeable drop in the number of people going lower order sharemilking and believes farm management is the way of the future. ''As we have got into higher input farming, the farm owner has seen sharemilking as an opportunity to shift some of his costs, like palm kernel, silage, irrigation and even nitrogen, on to the lower order sharemilker. The lower order sharemilkers are not doing as well as they were.

 Jim Keir, a former farm business lecturer at Waikato Polytechnic, saw the writing on the wall before his retirement in 1997 when he was advising people to steer clear of climbing the sharemilking ladder to pursue farm ownership. ''I used to advise my students to get a manager's job as it's a career from which you can retire at 55 and go fishing,'' Jim, 81, says. ''Farm ownership is a dead duck. ''With land and stock prices so high, you are subjecting yourself to a life of misery if you want to own a farm.

Meanwhile, Morrinsville farm consultant John Dawson is upbeat about sharemilking. ''There has been no move away from lower order arrangements this year,'' John says. His firm had dealt with a dozen lower order sharemilkers this season, with similar numbers every year over the past decade. John says Fonterra's record payout of $7.90 per kg of milksolids, last season, had absorbed the blow of the drought for most.

Sue Hagenson, FarmWise manager for LIC, says the career path sharemilking offers is envied all over the world. ''It is a win-win arrangement that allows growth, progression and farm ownership for new farmers, and fills the need of many farm owners. For entrants into the industry, variable order sharemilking is an effective pathway to herd ownership and learning how to run a business effectively. Managerial, financial and administrative skills are developed which are not necessarily gained in a salaried situation.''

Greg Maughan, chairman of the New Zealand Dairy Industry Awards, also has no concerns for the future of sharemilking. ''We continue to be amazed at what some people are achieving in our dairy industry  in times of high land and cow prices, flood, drought and even economic slowdown. ''Our farm manager winners and dairy trainee winners are also focused on farm ownership or moving into equity partnerships with the ultimate goal to be the majority shareholder or to buy the other partners out.