Farmers assert their independence from big meat processors. Allan Barber looks at the factors behind the decisive votes. Your view?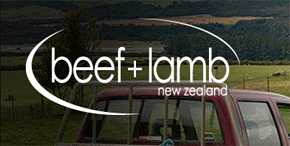 By Allan Barber

Keith Cooper's resignation and call to farmers to give meat companies their levy funds for marketing appear to have, in B&LNZ chairman Mike Petersen's words, "crystallised support for the organisation."
He says he has received lots of emails from farmers confirming they want their own organisation with the five yearly referendum providing the opportunity to vote on its future, while they certainly don't want to hand over the total marketing responsibility to meat companies.
Petersen told me that the recent election of directors was an endorsement of the two candidates, James Parsons in the Northern North Island and Andy Fox in the Northern South Island wards.
Equally satisfying from his point of view was the endorsement of B&LNZ's direction following its narrow mandate at the last referendum and the resulting business restructure.
The voting returns show Parsons winning 70% of the votes cast, whereas Fox only received 45% of the votes.
The difference reflects specific factors – Parsons had only served one term, Fox two, while he had spent less time talking to farmers in the large top of the South Island ward.
There was also a suggestion a large Silver Fern Farms supplier almost certainly voted for the second candidate, Philip Smith, who took 36% of the vote.
B&LNZ holds its AGM next week in Hawkes Bay and will be very cheered by the vote of confidence it has received from its levy paying members; it will probably be grateful to Keith Cooper for lifting the organisation's profile which gives it the chance to demonstrate that it provides effective representation, information and services for its members.
Replacements
ANZCO's Managing Director, Mark Clarkson, has been nominated by the Meat Industry Association to join Craig Hickson from Progressive Meats on the board of B&LNZ, as the replacement for Cooper. Mike Petersen told me he is very pleased with the nomination because of ANZCO's strength in both sheep and beef and their success in Asia, notably Japan and Korea.
The big question remains why Cooper decided to throw his toys out of the cot when he did, having been such a positive contributor to the improved perception of the meat industry in general and to the board of B&LNZ in particular. It was always totally predictable that farmers would not be prepared to let meat companies use their money to do all their marketing. After all, mistrust of meat companies is endemic among farmers, even when prices are good.
Judging by comments by Cooper and chairman Eoin Garden, Silver Fern Farms is clearly irritated by B&LNZ's successful application for Primary Growth Partnership funding which may be at least partly due to the uptake of FarmIQ, rumoured at this stage to be disappointing.
The timing of the announcement of the PGP application being granted which came two days before Cooper's resignation makes this the likely cause.
Although B&LNZ's project focuses purely on achieving best practice on farm, Silver Fern Farms appears to see it as crossing over into territory for which FarmIQ was established. MAF's Independent Advisory Panel, responsible for allocating PGP funds to qualifying programmes, obviously didn't see it the same way.
The on-farm best practice project involves other meat companies as partners and it will target better uptake of technology and research, improving farm business skills, and introducing more rigorous benchmarking, taking advantage of the Economic Service's capabilities. James Parsons has campaigned on ensuring B&LNZ provides much better measurement of farmers' performance and outputs, rather than concentrating on inputs, while Mike Petersen believes a major constraint on farmers is that they don't know how they are actually performing against their peers.
Transparency signals
Farmers also want more transparency of market signals, being frustrated by the lack of information they believe they receive from the meat companies. Ironically I suspect the companies believe they try hard to keep suppliers informed about market signals, while the suppliers would say they only get the information it suits the companies to provide.
It's a difficult area, but there's no doubt an independent provider of market signals would be seen as more credible which is where B&LNZ, the industry good organisation, wants to play a bigger role. However this is difficult when it has no responsibility for actually selling the product.
The Red Meat Sector Strategy which was released last year has provided B&LNZ with a very clear message about the gains to be made from concentrating efforts behind the farm gate and better industry alignment, as distinct from thinking there are major gains to be made from traditional myths like capacity rationalisation and transport.
This is why the PGP project for which it received funding approval offers the whole industry the chance to participate in performance improvement. It would be unfortunate if SFF believes it will conflict with FarmIQ, because both programmes will benefit the industry and achieve better alignment, one of the key recommendations of the Sector Strategy.
--------------------------------------------
Allan Barber is a commentator on agribusiness, especially the meat industry, and lives in the Matakana Wine Country where he run a boutique B&B with his wife. You can contact him by email at allan@barberstrategic.co.nz or through his blog at http://allan.barber.wordpress.com.