Good news for the high country with pastoral rent ammendment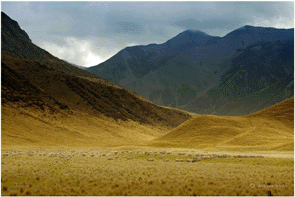 After a long battle with bureacracy and a change of government, high country farmers have won the right for the pastoral lease rentals to be assessed on their productive values and not influence by the landscape.
Led by a court case brought by the Wallis family on Mineret Station they have finally achieved a satisfactory result that should make farming in these special areas sustainable again.
Profitability in the high country is on the up with reports processors of Merino wool cannot get enough product to meet the increasing demand for their well marketed products. And combined with the success of the Silere Alpine Origin merino meat brand that seen good prices for merino hogget and an excellent calf selling season things are looking good for farmers with these products.
After a prolonged battle, including the Minaret case in the Land Valuation Court, NZ's High Country farmers welcome the passing of Crown Pastoral Land (Rent for Pastoral Leases) Amendment Act in Parliament, clarifying that pastoral lease farm rents are to be based on pastoral rather than landscape values."Federated Farmers asked the government to make the Pastoral Land Act workable and to give certainty around how rents would be calculated. " Federated Farmers High Country chairperson, Graham Reed says.

"This amendment allows us to live and work without the spectre of unfair rises simply because of our farms' locations. That was certainly the intention behind the use of the word "pastoral" in the Crown Pastoral Land Act 1998, describing the restricted land use on which valuations should be based. "Since 1948 pastoral leases have been extremely beneficial to the High Country's sustainability, both land and people. Having certainty means people are able to invest in the land. It is regrettable so much damage has been done over the last decade to destroy confidence in the future of pastoral leases.

"The Minaret case should not have been necessary. Previous court actions had clearly identified the rents should be based on pastoral values. Unfortunately, this intention was clouded by political ideology and outside interest groups' actions. Their demands for landscape valuations placed a huge amount of pressure on farmers who often regard working in these remote places as a long family tradition as much as a business.

"Those who called for rents based on the High Country's rugged beauty ignored farmers' role in maintaining these environments so future generations of New Zealanders can enjoy them. High Country farmers spend huge amounts on pest and weed control each year which has beneficial environmental effects. As a group High Country farmers take enormous pride in protecting and enhancing their local environments. Mr Reed concluded.