The red meat sector reviews its results in push for better returns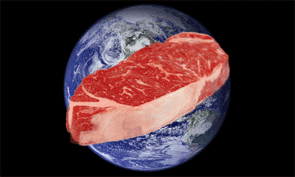 One year on and this article in the Waikato Times looks at progress of the Red Meat strategy report, launched and heralded as the future direction for the industry. The timing of the review is opportune as commodity prices have now eased considerably and the complacency of high prices will be removed from the thinking as sheep and beef farmers plan their future.
Small signs have been seen of better cooperation by processors with the development of new Asian markets but Keith Coopers resignation from the board over a rival PGP bid for government moneys, shows that old rivalrys still run deep. Farmers have shown, in a above average pasture growth season,  that they can improve on farm production, and meat production figures continue to impress even with less stock lost to dairying.
However the dairy juggenaut rolls on and many with in the meat sector still rely of selling grazing to that industry as a large part of their overall farm profits. And the gap between the top 10% of sheep and beef farmers seems to be as wide as ever for those farming with below average results.
As Mike Petersen says, the procurement goals of this report have based on this last year progress been a failure. Are these goals unrealistic and what is needed to make progress in this area?
How do you rate progress with the other goals of the red meat strategy report and has that progress made you more or less optimistic about its future?
Meat industry leaders say good progress has been made but there is still a lot of work to do, almost one year on from the launch of the Red Meat Sector Strategy Report. The document, launched with much fanfare in May 2011, was acknowledged by many as a blueprint for the future of the industry, which had export earnings of $7.6 billion in 2009. Beef + Lamb New Zealand chief executive Mike Petersen said the industry was heading the right way towards reforms.

The strategy called for the need for informed, aligned behavioural change in three areas: the adoption of best practice throughout the sector, better in-market collaboration and more efficient procurement. The third area was where the slowest progress had been made, Petersen said. This had happened because of stock shortages, excess capacity and the fierce competition between farmers and companies. Confidence and trust in contracts issued to farmers from meat companies had also lessened, he said.

The strategy called for greater co-operation between competing businesses towards a common goal. "There has been some progress in that area, but probably not as much as I would have thought. I think we're headed down the differentiated product strategy rather than the competition strategy,"Petersen said. Silver Fern Farms and NZ Merino's work around establishing the Silere Alpine Merino brand was an example of this. A lot of different initiatives were happening that meant NZ companies were not competing in the market because they were not selling the same product, Petersen said. Petersen said there had been progress around changing farmer behaviour in adopting best practices with B+L NZ's extension work at field days.

Fed Farmers meat and fibre chairwoman Jeanette Maxwell said small, subtle changes around the periphery of the industry had occurred since the launch of the strategy. The different industry groups were making an effort to forge better relationships. One recent development was Beef + Lamb being given the approval for developing a business case for their primary growth partnership application. This project would look at finding gaps within the strategy, Maxwell said."The meat industry is a huge beast and while the changes feel small, at least they are happening. You can't take decades of the way things have been done and flip them over in 12 months."


Meat Industry Association chairman Bill Falconer said the lack of progress around procurement did not surprise him. The first step in solving procurement issues was to get farmers and suppliers talking about it and asking what they can do to make it better. There were greater opportunities for co-operation among the companies in the emerging markets of Asia, he said.Any change will take incremental steps rather than revolutionary change, but attitudes within the industry were changing, particularly at the farmer level. There was a renewed interest in more efficiency at the processing level and an example of this was the use of robotic technology within the plants. "There are half a dozen projects in their genesis, all of which are aimed at making the processors more efficient and more profitable."