Suddenly, the season end of meat processing is imminent especially in the North Island, much earlier this year. Allan Barber explains why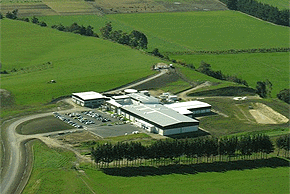 By Allan Barber

Settlement of the industrial dispute at AFFCO barely came in time to beat the passing of the season's processing peak.
Contrary to expectations that the supply of cattle - particularly cull dairy cows - would last until the end of June at least, the flow has virtually dried up.
After 34 weeks of the meat year which runs from 1 October to 30 September, slaughter volumes for all species are below both last season and the five year average.
While there are variations between islands and species, the only stock types which have a chance of exceeding last year's national total are lamb and prime steer. If this occurs it will only be by the slimmest of margins.
The biggest shortfall will occur in cull dairy cows which in the North Island are currently nearly 26% behind last season. To meet the forecast by the Beef & Lamb Economic Service, slaughter numbers in the last 18 weeks of the season must hit a further 250,000, approximately twice as many as the five year average. This quite simply won't happen.
In contrast the South Island cow kill is on track to achieve the forecast and currently represents 33% of the national total, compared with only 24% of the five year average. This suggests the South Island is catching up with North Island dairy production at a faster rate than anticipated.
However it doesn't explain why the Economic Service's forecast for the North Island is so far out of kilter.
Discussion with Rob Davison, Executive Director of the Economic Service, has provided some logical explanations which he and his team have gained from talking to dairy farmers and vet clubs.
The main reason is the excellent pastoral growth which means there are far less empty cows than in a normal season; as a result many more than usual have been retained in calf. Then there are more than expected dairy conversions in the South Island which means a demand for budget cows from the North Island to put stock on the conversions.
Another minor reason might be live exports of dairy heifers to China and Mexico. But one rumour which Rob Davison dismisses as bar talk is that dairy farmers might hang on to cows until their new financial year for income splitting purposes.
Asked why the cow kill was so far out, Davison said quite reasonably that there was no justification to believe otherwise when the forecast was made, because the cows were on the farms. They will be slaughtered at some point during the next 12 months and will merely contribute to an older dairy herd.
The question arises as to what this means for the meat processors. It appears certain that they will be scrapping over lean pickings during the next few months. The only bright spots on the horizon are bobby calves and a reasonable lamb and prime kill, but this will not be enough for many chains to justify remaining open.
AFFCO's industrial dispute finally settled two weeks before the cull cow kill hit the wall and Silver Fern Farms' Te Aroha plant is scheduled to reopen in early July. There is quite simply too much capacity for the available livestock and nothing will change that will correct this.
The end of year financial results from Alliance Group and Silver Fern Farms to be released in December will provide the first opportunity to assess the damage, but it is unlikely to be a particularly happy picture.
--------------------------------------------
Allan Barber is a commentator on agribusiness, especially the meat industry, and lives in the Matakana Wine Country where he runs a boutique B&B with his wife. You can contact him by email at allan@barberstrategic.co.nz or through his blog at http://allanbarber.wordpress.com.
This piece first appeared in Farmers Weekly. It is used here with permission.