Is farm debt growing or falling?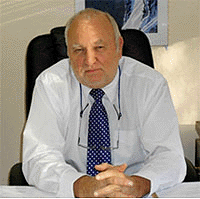 It will be interesting to note what has happened to farm debt after the last two years of good profits to see whether this trend of increasing indebtedness  in agriculture as illustraded in the Ministry for Primary Industries report has been curbed. Such is the volatility of prices and costs in todays business's I wonder the value and cost of such an extensive report when it is now 3 years old!
The Beef and Lamb NZ's input report for the year ended March 2012 year showed that significantly lower interest rates have helped lower the costs of debts on farms but other costs have risen well above the CPI for the same period. Farmers will be studying these trends carefully and the blunt words of accountant Pita Alexander who also follows with a passion the business success of his farming clients, and shares it with all in agriculture.
Total debt per hectare has increased about 140% between 2003 and 2009 for both New Zealand dairy and sheep/beef farmers, a report from the Ministry for Primary Industries showed. Overall, the approximate debt ratio was much higher in the dairy industry than in the sheep/beef industry, but the sheep and beef industry's estimated debt ratio appeared to be growing faster, reflecting low returns, MPI strategy director James Palmer said.

The MPI's strategy team investigated input and output trends in pastoral farming reports The ODT. They found NZ farmers were using less land and less labour to produce a kilogram of milk or meat than they were a decade ago. Sheep and beef farming continued to be the dominant agricultural land use, occupying more than four times the area used by dairying. However, dairy support activity was increasingly occurring on properties not classed as dairy farms.

Between 2002 and 2009, the average number of dairy cattle run per hectare increased by about 5%. and also increased production per ha and production per animal. During the same period, the average number of sheep run per hectare decreased by about 11% and beef cattle decreased by 8%, while average beef and lamb production per hectare went down slightly.

Fertiliser use, both per hectare and per unit of production, fell significantly between 2002 and 2009, the only exception being nitrogen use on dairy farms where there was a slight increase. Between 2002 and 2009, the labour used per hectare and per unit of production decreased significantly on all types of pastoral farms, indicating efficiency gains in farm management including increasing automation.

Sheep and beef farm input prices increased 2.4% for the year ended March 2012, a recent report from Beef and Lamb New Zealand economic service showed. Prices had gone up 22.3% in the past five years, compared with a 15.2% increase in the consumer price index for the same period, the service's executive director Rob Davison said. Fertiliser, lime and seeds increased 7% while fuel increased 5.4%, which was the smallest price increase since 2007. Feed and grazing prices went up 5.9%.

Local government rates increased 5.6%, with an overall cumulative increase over five years of 30.7% Offsetting the increases were some significant decreases, with the "price" of interest on farm debt going down 4.6% and the strong New Zealand dollar helping dampen the domestic rate of inflation, Mr Davison said.
and in another article in the Northern Advocate well known Christchurch accountant on his winter farmer speaking circuit, urges farmers to put profit first, and production second.
Farmers should never forget that production is vanity and profit is sanity, says Christchurch accountant Pita Alexander." The profit margin itself is more important than probably anything else such as date, weight or your instincts." Alexander, who has 35 years' experience as an accountant, said NZ farms were characteristically low on profits and high on net assets."Farming really is two businesses - a left-hand business owning land, buildings, improvements and term debt and receiving rent effectively from a right-hand business that owns livestock and plant and is the main trading vehicle receiving all of the income and paying all of the expenses, including personal drawings, but excluding interest."

In NZ, the right-hand side of the business has not added much to the bottom line in 15 of the past 20 years but the land-owning side has added a lot to the bottom-line net assets during the same period, Alexander said."The message here is that you should not be relying on this continuing - the trading side of the business must be much more profitable, such that it adds something to the bottom line in 15 of the next 20 years. Trading profits must be the main driver, even though inflation gains may still occur."

He expected farms to get bigger and more specialised."I have found in NZ that the large corporate owners never beat my top 10 per cent of family owner-operators in terms of return on capital and economic farm surplus per unit of production, whatever that unit is," he said.
 Real financial progress was much more about direction than speed, he said.  Access to water would also become increasingly important. "Nail down your water rights, water easements and water issues now - do not procrastinate in this area," he urged the seminar audience.

Alexander said fertiliser costs would increase during the next 20 years - because of increased demand and supply. "A major issue is phosphate, which is just about as important as water to plant growth," he said.