Mackenzie development proposal to be liquidated as irrigation rules tighten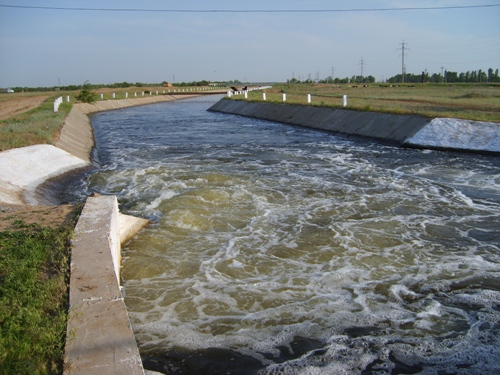 Lots of issues can be discussed in these two articles which will have an influence on farming in the future. The large dairy development proposal with plans to milk 11,000 cows on a newly irrigated block in the heart of the MacKenzie country caused a huge groundswell of debate.
Issues of concern were the change to an  intensive landuse in this unique environment, the prospects of factory farming with dairy cows and issues of irrigation and water use.
But it appears the consent process and the huge time constraints involved put too much pressure and cost on the proposal and the investors have sought solvent liquidation to exit this venture. The Federated Farmers organised water forum also learned that a licence to farm may be needed by some from as close as 5 years away as the regional councils endeavour to control nutrient leaching into the acquifiers and streams.
Focusing farmers to industry best practice by using the standards of the top 10-15% of each sector will set high goals that should see rapid improvements in containing nutrient losses. However many will find the business of farming much more difficult than in the past as record keeping and auditing could take up a significant part of the normal workload.
What are your views on the collapse of this large development proposal in the MacKenzie Basin and your thoughts on needing a "licence to farm" in the future?
Two companies which caused a furore almost three years ago with plans to milk nearly 11,000 dairy cows in the Omarama area have gone into voluntary liquidation reports The ODT. Richard Peacocke, director of Southdown Holdings Ltd and Williamson Holdings Ltd, confirmed yesterday when contacted, shareholders had decided to enter "solvent liquidation", for both companies because the process for the dairy developments had become "too long, too hard".

Mr Peacocke, a Mt Maunganui businessman, became the companies public face in the debate over plans for widespread dairying and land intensification through more irrigation in the upper Waitaki catchment. Millions of dollars were spent on the proposal, resource consents process and property development.

Southdown proposed establishing six dairy farms running up to 7000 cows on Glen Eyrie Downs in Quailburn Rd near Omarama. Williamson Holdings planned three dairy farms with 3850 cows on 1200ha of Killermont Station land on SH8 it had a purchase option over, subject to conditions. The 2135ha Glen Eyrie Downs property, which has a Waitaki district rateable value of just over $5 million, has been offered for sale.

In 2010, he said "millions of dollars" had been poured into the project, including $2 million just on removing wilding pines from Glen Eyrie Downs."In the nine years since we started this project, the world has changed. There are easier ways for my shareholders ... to make a dollar," he said.
The proposal for widespread dairying development in the Omarama and Ohau areas caused a national outcry. Some environmental groups described plans to house the cows in cubicles as "factory farming". That was denied by the companies involved, but they faced more than 5000 submissions on their and others' resource consent applications for water from the upper Waitaki catchment.


At the time, Mr Peacocke said if the two companies did not get approval for the dairy farms, "we would have expended considerable capital and the farms will be in a difficult position". He said the developments presented "a unique opportunity to make these land blocks highly productive and create a positive economic benefit to [the two companies] and the district".
And this story in the Timaru Herald signals that" a licence to farm" for some areas may be only a few years away!!
Environment Canterbury's Land and Water Regional Plan could see some Canterbury farmers need a resource consent to farm by 2017. Although still being finalised the plan would see new limits brought in on water quality for Canterbury, ECan's principal planning advisor Peter Constantine said. These limits would be made at regional and sub-regional levels through the zone committees of the Canterbury Water Management Strategy.

Sub-regions would establish nutrient discharge limits by community discussions. These limits would be based on the productive potential of the land. Mr Constantine outlined the plan in Ashburton at a water forum organised by Federated Farmers. Look-up tables for agricultural sectors would also be established. These would guide farmers on nutrient limits and would be based on industry-best practice aimed at the top 10-15 per cent of operators within each farm sector.

Consents to farm would only arise if after July 1 2017 there were no industry articulated good practice nutrient discharge limits established on the look-up tables. Farmers below that threshold would need a consent to farm if they could not change their nutrient loss to meet that top 10-15 per cent.

Ultimately the goal is for industry-good practice to be the norm rather than the exception, he said. The agricultural management tool Overseer will also be used as way for farmers to determine nutrient use on their farm.The rules will not take effect until July 1, 2017. During that time period he expects these look-up tables and Overseer to be improved and made workable for all farming sectors, he said. ECan hopes to have the plan notified by August 11 and in operation by February 2014.

A separate lakes zone consisting of the catchment zone in the high country lakes would also be established. Farming would continue as it is for existing farming activities outside this lakes zone until June 30, 2017.

Any farm discharging more than 20kg of nitrogen per hectare would have to be recorded and reported to ECan and have a farm plan in place. Farming will become a discretionary activity for those farms located inside a lake zone and meet requirements under the look-up table. Farms inside a lake zone and which do not meet the look-up table's conditions would also require a consent to farm.