Allied Nationwide Finance receiver McGrathNicol helps Allied Farmers kick the can down the road by extending NZ$13.4 mln loan for a year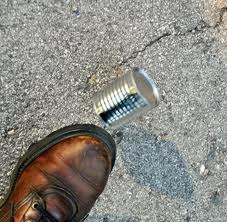 McGrathNicol, Allied Nationwide Finance's receiver, has agreed to let the failed lender's parent remain on life support for another year, by pushing out the expiry date of a NZ$13.4 million loan to Allied Farmers by 12 months to June 30, 2013.
The beleaguered Allied Farmers, which swapped its shares for Hanover Finance group investors' debts in the property financier in late 2009, made the announcement in a sharemarket release yesterday.
Although the Government is taking over the oversight of assets from finance companies that failed whilst covered by the Crown retail deposit guarantee scheme such as Allied Nationwide, McGrathNicol partner Andrew Grenfell confirmed to interest.co.nz via a spokeswoman that the receiver, rather than the Crown, made the call to extend the deadline on the loan to Allied Farmers.
It's not the first time it has done this in 2012. In April Allied Farmers announced that Allied Nationwide had extended the expiry date on a NZ$891,000 loan to another Allied Farmers subsidiary, Allied Farmers Rural, by a year to March 31, 2013.
Allied Farmers' unaudited financial results for the six months to December 31, 2011 showed a net loss of just under NZ$9 million, down from NZ$20.6 million in the same period of the previous year. Total equity was put at NZ$1.7 million versus an equity deficit of NZ$5.5 million at June 30 last year.
Allied Nationwide Finance was tipped into receivership on August 20, 2010 after trustee Guardian Trust decided it was unlikely to cope with NZ$70 million worth of debenture repayments due by October 31, 2010. At the date of the receiver's appointment, NZ$128 million, excluding accrued interest, was owed to secured debenture holders. Debenture holders have been repaid with taxpayers' money with NZ$70 million repaid by McGrathNicol to the Crown as of April.
Meanwhile, Allied Farmers also said yesterday it was "likely" it would have to write down up to about NZ$1.8 million of the carrying value of an in receivership ex-Hanover property loan asset in which it is the second ranking security holder.