Crisis looms for some farmers unless debt is lowered because lenders will be hard-nosed when viability is weak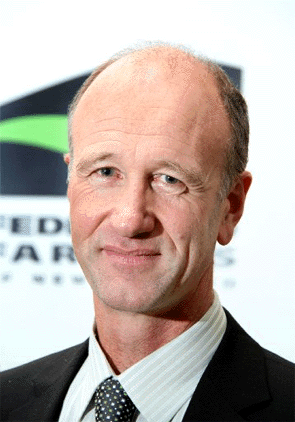 This article is concerning especially after the past two excellent income years, and shows that some farmers have not taken on board the lessons of history, and are still carrying too much debt.
The worlds financial climate has worsened considerably over the last year and lenders will now be more hard nosed with those whose profitability is weak.
Westland Milk Products recent adjustment to the projected payout for this coming year makes sobering reading (at $5-00-$5-40/kg ms) with average milk farmers needing at least $5.00/kgms to break even.
Those with high debt and costs will struggle especially if the El Nino dry summer that is predicted, occurs.
Things will not be much better for sheep farmers with wool income plumetting and meat returns taking a heavy hit from the recessionary European economy.
Costs will need to be pruned to the bone and budgets carefully monitored if the bottom 20% of farmers want to keep the lenders from their doors.
High levels of farm debt could send up to 10 per cent of farmers to the wall in the event of a major drought, according to Fed Farmers president Bruce Wills.

"We have a very highly indebted rural sector, no question, particularly our dairy sector," Wills said in reaction to Reserve Bank figures which show agricultural debt has taken a sharp upturn in the first half of this year, sitting at the end of June at $48.3 billion reports Stuff.

The figures are particularly concerning because a new Farm Price Index developed by the Reserve Bank and the Real Estate Institute of NZ shows that farm prices have declined by 24.8 per cent from their peak in October 2008, while agricultural debt increased by 12.7 per cent over the same period.

A combination of high debt and falling land values could put pressure on farm balance sheets and is a particular concern because farm incomes have been falling due to lower commodity prices and the stubbornly high NZ dollar.

The latest Federated Farmers Farm Confidence survey showed a sharp decline in the number of farmers expecting to be able to reduce their debt levels over the next 12 months. At the beginning of this year more than half of all farmers expected to be able to reduce debt over the following year, but by June that figure had dropped to under 40 per cent.

"We now have higher rural debt levels than when the worldwide credit crunch hit in 2008, which is pretty concerning because we should have all got the message that we are carrying too much debt," he said. Much of the debt was taken on during the dairy boom of the mid-2000s, which Wills likened to events leading up to the 1987 sharemarket crash.

Wills said the dairy sector was carrying about $20 of debt for every kilogram of milksolids it produced, equivalent to $2.2 million of debt for a farm with average production of 110,000kg of milksolids a year.  But that was an average, and it was likely that much of the debt would be concentrated among perhaps 20 per cent of farmers, Wills said. That would leave many of them vulnerable if low commodity prices continued and there was an adverse event such as drought.

"Eighty to 90 per cent of farmers will be absolutely fine with the commodity price softening and if it turns dry and we get an adverse weather event," he said.

"But there's a bunch of farmers out there with a whole heap of debt who in my view won't make it. "This debt situation got a fair bit of attention about 18 months ago, and then we had that wonderful 12 months of high commodity prices, thank goodness, so it got forgotten about.