Dairy farmers respond to Mike Joy's warning about fresh water quality, say roll-back to pre-farming state an unrealistic goal. Your view?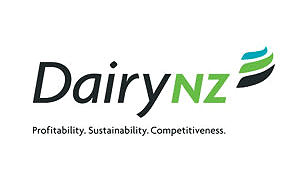 By Mike Scarsbrook*

Ignoring the emotive language of Dr Mike Joy's article on the farming impacts on water quality, it is an indisputable fact that waterways in catchments dominated by agriculture and urban land use have poorer water quality and lower ecological health compared to waterways draining native forest.
When you strip away native vegetation, drain swamps, cover land in concrete, or graze introduced animals on exotic pastures you can expect to see significant changes in water flows, erosion rates, nutrient cycles, light and temperature regimes and resultant shifts in the types and numbers of plants and animals that you find in a waterways in that catchment.
You cannot have a highly-modified catchment that functions in the same way as a natural catchment.
The greatest challenge facing New Zealand is in defining what a stream, lake, aquifer or estuary draining a highly-modified catchment should look like.
That is, where do we draw the line between what is acceptable, or unacceptable in terms of water quality or water quantity and ecosystem health.
The National Policy Statement on Freshwater Management provides national direction to Regional Councils on how and when environmental bottom-lines or limits need to be set.
The NPS also makes it clear that the local community should play a central role in setting these limits, because they are well placed to manage the trade-offs between social, cultural, economic and environmental values that inevitably need to be made in managing natural resources.
The local community bears the majority of the costs and reaps most of the benefits of maintaining and improving water quality, so it is appropriate they have a significant role in limit-setting.
From a dairy industry perspective we fully support the limit setting process dictated in the NPS on Freshwater Management. Having communities define the water quality outcomes they want is a healthy and desirable attribute of a mature and reasonable society.
Farmers, as part of the community want clear direction on what is acceptable and not acceptable.
Furthermore, the dairy industry is fully committed to supporting farmers to meet the limits or constraints a fully-informed community deems appropriate.
We are already involved in these debates throughout New Zealand. In Canterbury, for example, the regional council is working with the community to determine appropriate limits and plans for different river management zones.
There will inevitably be disagreements on the details of methods and pace of change, but the engagement of all sectors of the community in the debate is laudable and encouraging.
I suspect that a New Zealand under Dr Joy's benign dictatorship would look very different to a New Zealand where environmental, social, cultural and environmental values are weighed up by the communities that then have to live, work and recreate within defined water limits.
------------------------------------------------------------------------------------------
Dr Mike Scarsbrook is a sustainability specialist at DairyNZ, the industry-good organisation representing New Zealand's dairy farmers. www.dairynz.co.nz