Bruce Wills is pretty sceptical about the long term benefits - in fact, any benefits - that flow from international TV reality shows filmed here. Your view?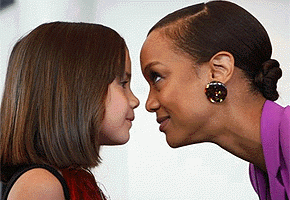 By Bruce Wills
Thanks to some great work by the Herald's David Fisher, a Tourism NZ report on our late 2009 hosting of America's Next Top Model has come to light.
I don't wish you to be shocked, but I am not an avid follower of the Tyra Banks fronted show; a combination of Pop Idol and Big Brother.
That said, I know people who are and they recall one episode when the contestants, I mean 'models', arrived in New Zealand. One believed, "New Zealand was right above Canada".  It gets worse, one television reviewer wrote, "I can't wait to see what they come up with next week. I hope it involves koalas".
I have read the Tourism NZ report and while it is mostly positive, the hard financial data is greyed out. So we know the successes but we have no idea as to what it cost or the return on our taxpayer investment.
Look, it is great to have celebrities tweeting how gorgeous New Zealand is and wouldn't you, if the costs for a 60-strong crew were met by the host country? The series of America's Next Top Model we hosted averaged 3.29 million viewers in the United States; down on the six million who watched the very first series. Bearing in mind we hosted series number 14, Tyra Banks' fashionistas have subsequently been to Venice, Morocco, Greece and Hong Kong. The latest series, number 18, attracted an average of 1.52 million viewers so you do have to wonder about the long-term success - the Tyra Banks afterglow.
The one thing picked up by the Herald and in my reading of the Tourism NZ report are these discordant words, "too much imagery featuring rural landscapes was a disappointment. Next time we will have a 'blacklist' of banned imagery written into the contract so we can have tighter control".
When you consider one of the key successes in the report was 20 shots of the Air New Zealand logo during an 'in-flight catwalk challenge', you have to wonder if someone got one too many stars in their eyes.
Putting emissions to one-side, there seems to be an assumption tourists jet half-way around the world to sit in a slightly smaller city than the one they just left.
Don't for a minute get me wrong. Cities are absolutely vital as gateways and to provide the rounded visitor experience; we need our cities as much as the cities need us.  But I also know few tourists visit for bricks and mortar alone.
Nature, along with our diverse melting pot of cultures is a key attraction.
Yet Maori join farmers as targets in agonisingly crafted words, "it is very difficult to feature Maori culture in American Reality TV in a culturally appropriate and respectful way".
It is no wonder the Herald concluded, "Foreign television shows are to be steered away from filming sheep and Maori culture after tourism bosses complained they portray New Zealand in a disappointing and inappropriate manner".
As a farmer that makes my heart sing with pride. This is not cultural cringe it is reverse snobbery.
It is like Los Angeles disavowing Hollywood and theme parks as incompatible with a desire to be seen as an international centre for commerce and industry.
Instead of reverse snobbery, let us celebrate our uniqueness for that is why people are attracted here in the first place.
Our farm is part of the tourism industry and those I host at Trelinnoe generally come from Europe and North America.
They visit for our wide open spaces and yes, for our chocolate box pastoral scenes too. This also attracts and inspires movie makers; is not Hobbiton on a Waikato farm and is not 'The Shire', Tolkein's ideal of rural life?
People are compelled to visit for our city life, a unique Maori culture and working pastoral landscapes alongside majestic nature.
Putting it all together makes Kiwis, Kiwis.
Having spoken to people who followed America's Next Top Model, they felt there was little tie-in to New Zealand products. Take the photo session with a ram that is to be banned. The model/contestants were decked out in evening gowns but wasn't merino fashion more appropriate?
Let's face it, the first introduction to New Zealand most people have is either through what they see on the silver screen or what they eat, drink or wear.
It would be genuinely helpful if research was undertaken to find out how much value our working pastoral landscapes contribute to inbound tourism's $9.7 billion worth of foreign exchange.
The net contribution would of course be greater, if we Kiwis didn't jet abroad half as much.
Perhaps the next time Tourism NZ has an idea like this, they ought to engage other parts of government and industry to make it truly 'NZ Inc.' I think we can do better than being some reality television show backdrop.
Talking about reality, if you want to secure one of two brand new Isuzu D-Max Utes Federated Farmers is helping to give away, you can join the best scavenger hunt by entering it right here ». To help fuel your interest Feds is pumping a MobilCard with a cool $1,000.
-------------------------------------------------------------
Bruce Wills is the President of Federated Farmers. You can contact him here »