Bruce Wills is proud of a NZ farmer winning a prestigious international farming award. He is proud of progress on water issues. He frets that no-one knows. Your view?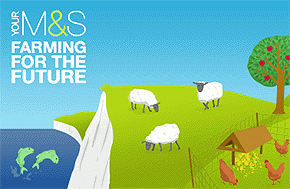 By Bruce Wills
With our water spokesperson, Ian Mackenzie, left behind in Wellington for the Land & Water Forum that we happily host at our offices, we were in Sydney to meet with Australia's National Farmers' Federation.
It is Closer Farming Relations as our man in Washington, Mike Moore, has re-tweeted.
While trade was important, so were our respective environmental approaches.
It is clear our Emissions Trading Scheme and their Carbon Tax are chalk and cheese. Even the Australian Greens, we were told, would balk at anything that increases the price of food.
While we were talking in Sydney, the MfE released its latest water quality results and actually, there seems to be more good news than bad.
Our Ian Mackenzie was surrounded by council experts, policymakers and even NIWA. It gave him an impressive resource to consult with before we responded.
Let me be clear. Our farmers cannot duck or hide that a number of these fall in rural areas.
Federated Farmers is aware of this and it is why we are working across industry and with our own members to lift agriculture's game. With an improving trend coming through in bathing water, it seems to be working.
Yet saying it is all down to farmers, masks very poor sites around settlements and even near camp sites.
Even the water in some of our largest centres of population is not good.
Take my part of the world, in the Hawke's Bay. We recorded four 'very poor' spots and two were undoubtedly influenced by agriculture but the other two were urban settlements.
In May, the NZ Herald ran the headline "Stormwater bill may limit green ambitions", revealing Auckland alone faces a bill for $9.9bn for its stormwater.
My point is that we need to move beyond finger pointing and realise that we are all in the same boat.
What was lost on some media but encouragingly, not on others, is that the Ministry of Health uses bathing quality scores as a risk assessment tool.
If you swim at a 'very good' spot you face a one percent chance of coming down with a skin infection and a lesser chance of a tummy bug. Swim at a 'very poor' site and your risks increase to five percent for a skin infection and roughly half that for a tummy bug.
As you can see the margins between very good and very poor are not huge yet E-Coli is low hanging fruit for us on-farm and for those in-town.
This is not them and us, it is everybody facing up to the same problem.
Farmers want clean water too.
The discussion about what we get wrong masks what we get so right. We have been sitting on this for weeks but on Monday we were finally able to let a very good cat out of the bag.
Hawkes Bay deer farmers and Federated Farmers members Tim Aitken and Lucy Robertshawe are 2012 Marks & Spencer's Farming for the Future champions of champions.
The Marks & Spencer Farming for the Future award recognises farmers for how well they treat their livestock, their technical excellence as farmers and their overall environmental performance. Winning the overall award ahead of the four British finalists is a huge endorsement of Tim and Lucy's farming systems and of the esteem New Zealand agriculture is held in.
Marks & Spencer is a globally recognised brand which epitomises quality and environmental sustainability so this is huge. It is also a grand slam for farming.
The judges were impressed with their animal health management, which uses nutrition where possible to minimise drench and vaccine use. The Aitken Weaning Technique is a development Tim and Lucy are especially proud of.
This works with the animals' instincts to wait for their mother, allowing them to process the separation quietly rather than injuring themselves and cutting up pasture.
Since they discovered this, the industry is estimated to have saved about $1.2 million each year. Having the technical aspects of their business being judged was one thing, but winning the champion of champions award showed these people and their business really won the hearts and minds of a discerning British public who supported them in the popular vote.
We are proud to have this couple as members and it should encourage all New Zealand farmers to follow their example.
The shame is that there has been so little media fanfare.
Wouldn't it be nice for a change to get a little positivity out there because success does really start at home.
-------------------------------------------------------------
Bruce Wills is the President of Federated Farmers. You can contact him here »