Hard going for independent dairy firm; more competition unlikely in milk processing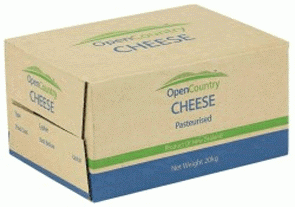 Is there still a place for more competition in the NZ dairy industry with Fonterra being such a dominant force?
This article looks at 10 years of business by the number two dairy processor Open Country Dairy which has been characterised by fights with big brother to get a fair crack at the market, and challenges to be consistently profitable.
This fight to compete with Fonterra has affected nearly all the processing minows in NZ and many have had to acquire overseas capital and increased shareholder investment to stay afloat.
This article states it would be nearly impossible today to create a similar company to Open Country Dairy, so does that mean that what we have now, is the sum of internal competition the dairy processing industry must live with?
And will this be enough to keep Fonterra lean, mean, hungry and innovative in the world market and return a sustainable payout for its farmer shareholders?
Share your views on how the other milk processors are progressing.
You would think that making it to 10 years, and No 2 spot, in the Fonterra-dominated, give-no-quarter New Zealand dairy industry would be something to talk about reports Stuff.

Typically, Open Country Dairy wants to do nothing of the kind. Chairman Laurie Margrain explains the shyness as the company "just wanting to get on with business"

Industry players would call it the "Talley effect". Nearly 55 per cent of the company is owned by Motueka's fiercely private Talley family, owners of Talley's Frozen Foods and majority shareholders in the Affco meat company. But the spotlight is deserved because the journey has been bumpy and challenging, and because in industry opinion, it's extremely doubtful a start-up like Open Country could be launched in today's dairying environment.

Open Country was the first independent (non-Fonterra) cab off the rank in 2001 when dairy exporting was deregulated under the Dairy Industry Restructuring Act (DIRA), which also shepherded in the industry mega-merger that formed Fonterra. By 2007, Talleys had acquired the majority stake, the company became Open Country Dairy, and the expansion pace was picking up. A whole milk powder plant was developed at Awarua in Southland in 2008, followed by a third whole milk powder plant in Whanganui in 2009. Together, the trio of plants can process 900 million litres of milk a year, making the company New Zealand's second-largest dairy processor, exporting to 45 countries.

Along the way, an outside capital injection has been offered from Singapore food company Olam International, which today owns 24.99 per cent.  As Creech says, Open Country is not much more than "a nuisance" to NZ's biggest company, but from its earliest days, it has never been afraid to take on the juggernaut via competition watchdog the Commerce Commission, and the higher courts.

During its earliest days it challenged Fonterra over milk transport costs and the commission came down in its favour. Then when it tackled the big co-operative over how it worked out the price of regulated milk it was obliged to supply independents, a parliamentary review committee took its side. And Open Country has relentlessly stalked Fonterra over its default role as the national milk-price setter, holding it to account at every step in pursuit of a fair milk price for the industry - a battle that is far from over.

But even an industry hero has to make money to survive - and Open Country has made no secret of its struggle to be consistently profitable year-on-year in the face of volatility in world commodity and financial markets, and milk prices pressuring processing margins. In February last year the company posted a $29.5 million loss for the year to July, a performance Margrain called "extremely disappointing".

Insiders make no bones that the journey has been tough. The environment is tougher and a lot more volatile than anyone would have imagined 10 years ago," says one. "The blend of volatility, regulatory risk and the global financial crisis and no-one foresaw the changes in DIRA, the raw milk regulations, milk-price methodology and the introduction of TAF (Fonterra's share trading among farmers).

Independents such as Open Country are also up against Fonterra's lobbying might, and have the challenge of convincing farmers to leave the security of the co-operative fold and join a newcomer. Not requiring farmers to buy shares like they must to supply Fonterra has helped lure supply, but farmers have been wary. Industry players say Open Country's trade mark has been doing things differently. "It doesn't have a one-size-fits-all mentality," says one.But industry watchers agree it would be even harder to launch an Open Country today and say that's not a positive sign. "Competition brings innovation and a real focus to the business."