Little success on key issues in meat and wool during Carter's reign at the Primary Industry; he laments stubborn attitudes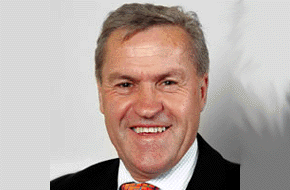 As the Primary Industry portfolio moves from David Carter to Nathan Guy this article reviewing his term makes grim reading for sheep and cattle farmers.
He had no success in getting better collaboration from both the meat and wool industries and today's present unsustainable state of the sheep sector he blames on farmer apathy and refuses to believe the government could have done anymore to sort this situation.
How do you rate David Carters term as Minister of Primary Industries and given the importance of the meat and wool sector to the prosperity of NZ should he have done more to sort out the issues?
He said was being controlled by a few " strong personalities in both industries".
What would be your agenda for new minister Nathan Guy to address over his term?
Outgoing Minister for Primary Industries David Carter reels off a long list of what he calls "a good number" of achievements during his four years in office, but at the end of it he has to admit to a few lows as well reports Stuff. The intransigent wool and meat industries have both defeated him, as they have ministers before him. He sighs. "I was surprised to see those two co-ops [ SFF and Alliance Group] collectively announce losses of around $100 million and the farmer owners just being so accepting of that. Some heads should have rolled."

NZ lamb is seen around the world, often the highest-priced item at upmarket restaurants, yet the industry struggled to market it, he says. The companies should follow the recommendations of the 2011 strategy and collaborate more within NZ, he says. "There's no loyalty of supply. So farmers, to some extent, when they play the markets on a Sunday evening, are their own worst enemies."

Asked if there is anything the Government can do, he says no. "The strategy recommended far more collaboration. It cannot be forced on them." "Farmers are known to be fairly apathetic, but they substantially own this industry. If the co- ops were prepared to have constructive talks, backed by an assurance of loyalty from their suppliers, it could be a very interesting development."

Wool was another disappointment for him. He appointed a wool "tsar", former Treasury secretary Murray Horn, to try to heal deep divisions within the industry, but four years on nothing has changed and wool prices have moved only slightly upwards. Farmers made a "significant mistake" when they voted not to continue with a wool levy.  Wool industry collaboration is unlikely, he says. "It's a personality thing at the end of the day, in both meat and wool. There are very strong personalities in both industries."

Another issue he is leaving behind unresolved is how to deal with dairying's effect on the environment. Regional councils are following government guidelines in setting rules, but he believes the One Plan is "a step too far and unworkable", he says. "For it to work would require a drastic drop in production on many farms. The economic impact would be so great that it would lower the standard of living of people in that area."

Before he moves from the Beehive to the Speaker's spacious offices, he lists his achievements. Strong recognition of the importance of the primary sector around the Cabinet table and from caucus.  The importance of water, with $400m available for regional irrigation and storage schemes. Biosecurity at airports is "substantially" better, with an improved relationship between Customs and Ministry for Primary Industries staff.  Animal welfare was one of his early concerns, with "a bit of a set-to" with Federated Farmers in Southland. Farmers are now more aware of welfare issues, are prepared to report on their neighbours and are also ready to help neighbours cope.

Dairy-industry reforms were "useful". Trading Among Farmers had been a successful move, despite "misguided" criticism. "Even the critics would have to agree it has been successful." Tied into that were changes to the Raw Milk Regulations that gave more transparency to milk prices.

The $650m investment in agricultural research through Primary Growth Partnerships, half of it coming from the Government. "There was an absolute gap in primary-sector investment going back over several governments and that has largely been addressed."The National Animal Identification and Tracing Scheme (Nait) is now going "reasonably well".