The Weekly Livestock Report: The drought drives up milk prices, drops confidence and sees record killing volumes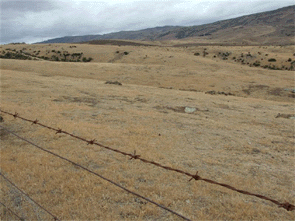 DAIRY
Dry conditions continue and even areas that received significant recent rains, need a follow up as production crashes and most are on once a day or have dried off. There are more encouraging signs of rain in the forecasts but it is now too late to have any impact on this year's production and all focus should be on how animals are to be fed the winter and to have good body condition scores on cows by calving in August.
Consultants warn the most likely period of underfeeding animals is straight after new rains as the new forage dry matter levels are severely reduced and urge farmers to factor in this calculation when moisture arrives. They have also reminded farmers to watch for increased mastitis risk with reduced milkings and early dry offs.
Rural confidence has taken a huge hit due to the widespread nature of this drought and Fonterra shareholders will be looking to the imminent forecast and profit predictions to rekindle optimism. The global dairy trade auction prices again surged with cheddar and whole milk powder reaching their highest levels since the trading platform was created.
Tatua, as they often do, lead with an early monthly advance to help their drought stricken suppliers and updated their payout forecast that was significantly ahead of Fonterra's. Big publicity heralded the release of a light proof bottle by Fonterra, as they look to improved technology to increase shelf life of their product.
LAMB
Lamb schedules  are now stuck at this unsustainable bottom, fueled by strong processing numbers that will have stored stocks bulging in the freezers ,and pricing under pressure for some middle cuts. With North Island February processing figures showing the kill 20-30% ahead for lamb and mutton, and space pressure similar for March in both islands, reports suggest that in 3 weeks time the majority of animals will be harvested for the season. Demand for chilled product continues and contract offers are lifting in price for late autumn early winter product.
Confidence for sheep farmers is low and some farmers are facing the double whammy of huge tax bills from last year's good season as well as large extra feed costs from the drought. Landcorp has reported the drought will cost them $12m and farmers in the MacKenzie country and Central Otago report rapidly growing rabbit numbers again.
WOOL
Wool prices have been steady for the last month and the most recent auction saw a continuation of this trend.The widespread dry will soon show in volumes of wool offered and this could ignite the market and soon clear any volumes of passed wool being stored.
Growers are however looking to more long term solutions to give them hope for this product and reduced volumes could just be the catalyst for the few significant marketing initiatives to have a positive affect.
BEEF
Only small price adjustments to manufacturing cows and bull schedules were seen this week as record volumes of lean beef was processed with the national beef kill 24% ahead of last year.
Rabobank reports of an unprecedented shortage of US beef supply going into 2014 and producers will need to be patient for a while longer for the inevitable upturn to reflect in animal returns here.
Calf sales are starting in the south and with feed at a premium sellers will be nervous that they may not get full value. Stored water irrigation schemes are the future for NZ and the Central Canterbury project after 10 years of planning is now requiring commitment for the start of stage 1 for water to be delivered by 2015/16. With this 20000ha already hosting lots of dairy conversions and pumping water from deep wells good uptake is anticipated and with future storage planned to utilise existing Lake Coleridge storage this project looks to have a good future.
DEER
Venison has been reported to be difficult to shift in European markets, but the Cervena brand markets of Canada and the US are showing better signs. Cull hinds and tail end yearlings will now be being harvested as farmers destock because of the dry.
Velvet sellers report a slowing down of buyer interest since Xmas and Chinese buyers more particular about the grades purchased. Most velvet is now processed in China and the issues of volumes of trophy style heads is still a concern for Asian sellers.