Fonterra says may cut 300 jobs as part of review of corporate support services in NZ to save up to NZ$65 mln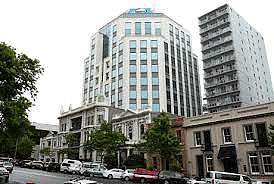 Fonterra has announced a review of its corporate support services in New Zealand that could involve the loss of 300 jobs and save NZ$65 million a year.
"Fonterra has a clear strategy to drive growth," said Fonterra CEO Theo Spierings.
"While we are investing in growth, we have to make sure our people are working on the right things and that we are spending our precious capital on the right priorities. The review has identified potential opportunities for us to deliver a range of corporate services centrally, reducing duplication and removing layers of management," Spierings said. 
Spierings said the proposed changes would potentially lead to the loss of 300 positions and applied only to positions in Fonterra's corporate offices in New Zealand.
It said around 50 roles potentially affected were already vacant because of a staff freeze imposed in February.
Fonterra employs 17,000 people globally.
"If implemented, the proposed changes would provide ongoing savings of NZ$65 million a year, before restructuring costs. Most of these savings would be reinvested to support Fonterra's growth priorities. These savings would be additional to the NZ$60 million in cost savings Fonterra has already committed to deliver this year," Fonterra said.
--------------------------------------------------------
A list of all recent job losses reported is here ». 
We will get to see the actual growth or decline in employment for Q1 in the next Household Labour Force Survey which will be released on Thursday.