Federated Farmers applauds QLDC for facing up to excessive debt and rates levies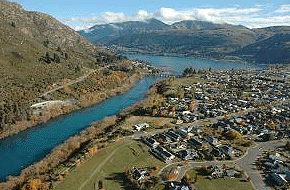 Content supplied by Federated Farmers
Queenstown Lakes District Council (QLDC) has signalled a welcome change of direction, proposing an overall rates increase of 1.5 percent.
This equates to a zero percent increase, once growth is provided for, in this years annual plan.
The council is also reviewing organisational structures and service delivery methods to help get on top of existing debt.
Federated Farmers Local Government spokesperson, Katie Milne, believes this, more responsible approach, is necessary and more positive than ratepayers may realise. That is why our submission to this year's annual plan is backing the councils' change in approach.
"Basically, the council is asking how we can do things more efficiently. That is a question we think all councils need to be asking this year".
A number of ratepayers submitted to the council expressing real concern that cutting spending will result in slashed services and less community support.
"I understand why some people would be upset about a potential loss of services that they value, but council have signalled the primary intention is to do the same at a lower cost"
"When measured against other councils, QLDC's debt per ratepayer is among the highest in New Zealand".
"Any business owner knows that debt is a useful tool but its use is limited by your ability to service and ultimately repay that debt. If you take on too much debt, eventually decisions are dictated more by what you owe than what you want to do".
"In addition the district has some particular challenges to address as a result of relatively low funding for roading, a large number of non-resident users of the district's infrastructure and the need to plan for growth."
"There are very few councils sitting on the same debt precipice as QLDC. Nonetheless we think all councils need to be asking the same fundamental questions this council is asking".
"It is important to remember that any councils spending is not funded from some magical pool of money. This money comes from ratepayers and often from larger land owners." 
"I know there are a number of ratepayers in other districts that are using Queenstown Lakes as a good example of a council taking responsibility for financial issues and turning the financial ship around".
"We think other big spending councils should also be reviewing what they do and how they do it. For QLDC, the decisions in this year's annual plan acknowledge the council has reached a financial fork in the road. They either make cuts now or hamstring their own decision making in the years ahead".