The Sheep Deer and Cattle Report: Political pressure mounts for red meat reform; wool prices climb steadily; new beef 'eating quality' grading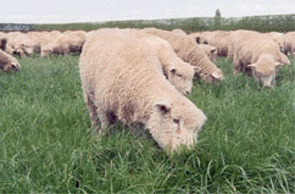 LAMB
More winds and hill country rain in both islands have disrupted tailing and caused losses of later lambing flocks especially those hoggets that got in lamb.
Medium term forecasts are not too bad for the summer, but after last year many will be covering all options with summer forage feeds and silage.
Lamb schedules remain strong as the new season chilled Christmas harvesting starts into a smaller processing period due to the slower shipping speeds to the UK.
The low $6/kg seems where pre Xmas offers are and mid season lows of $5.50/kg have also been mentioned by one large processor.
The Chinese market once again look promising for this year's product due to low stocks, but the Meat Industry Association warns of over reliance on this one destination and is encouraging processors to develop opportunities in emerging countries such as India.
Changes in the Meat Industry Excellence group with new leadership from John McCarthy and Richard Young and Dan Jex-Blake standing for board positions at Silver Fern Farms.
Nervousness about challenges from grass roots farmers for red meat reform seems to being seen in Alliances refusal to accept John Monaghan's nomination as a director for that company even though he has experience at that level as Fonterra director.
Indications are starting to be heard on the past years financial position of the meat co-operatives which will maintain pressure for long term sustainable red meat reform especially with the flight from sheep.
Young enthusiatic sheep and beef farmers are being lost to dairy land uses, as the meat industry refuses to accept reform is needed to reinvigorate the red meat industry.
After early warnings the fellmongery at Shannon will close with the loss of 86 jobs as Silver Fern Farms continues it's resizing program.
With the numbers lost from the sheep sector this may not be the last job losses to occur as the sector continues it's "last man standing approach".
Alliance has backed the call for 100% loyalty payments with strong per head financial incentives and indicated that pre Christmas lambs should achieve a $6.20/kg return.
WOOL
More wool rises at the last North Island auction as crossbred indicators defied the currency and again past yearly highs
Prices are now 100c-160c/kg ahead of last year as the market finally dawns on the reality of permanent supply shortages.
Fine wool producers in the south are concerned the rabbit population is predicted to explode after a mild winter, and that extra costs of control will coincide with the present weak prices.
BEEF
Positive news from Silver Fern Farms about the development of an eating quality grading system for beef that has been well received by customers for its goal to achieve consistent quality, and attract a premium for producers.
13,700 consumers taste tested product for over a year both in NZ and the US to create this new premium grade and this seems an innovative use of Primary Growth Partnership money that funded this part of the Farm IQ program.
The first of the dairy beef weaner sales was held in the Waikato that saw values lift significantly from the similar sale last year as farmers restocked on plentiful grass pastures.
Bull and beef schedule remain flat as they do at this time of year and with the currency in conflict with positive world supply issues potential future price rises seem unclear.
-------------------------------------------------------------------------------------------------------------------------------------------
Farms For Sale: the most up-to-date and comprehensive listing of working farms in New Zealand, here »
-------------------------------------------------------------------------------------------------------------------------------------------
DEER
Southland deer farmers have expressed their disappointment at spring chilled schedule levels that are failing to reignite reinvestment in females to grow the industry again.
Farmers believe they need at least another $1/kg cwt in the spring to improve profitability and be competitive with other land uses that compete in the finishing areas.
Deer Industry NZ reports new initiatives are in place that focus on improving animal productivity and profits but they will take time.