Lower revenues and sheep meat sector 'collapse' undermine processor's margins; equity falls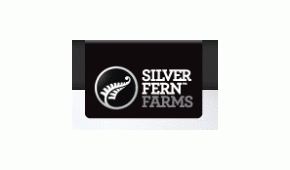 Content supplied by Silver Fern Farms
Silver Fern Farms has reported a net operating loss after tax of $28.6 million for the 12 months ended September 2013 from total revenue of $2 billion.
Silver Fern Farms Chairman Eoin Garden said the company's equity position of 39% remains healthy and the business platform is sound and competitive.
"We have negotiated increased funding lines as part of a new two-year banking facility - Silver Fern Farms will continue to manage the seasonal crop to market over the twelve months to come  in a manner which ensures continuity and security of supply to the market," Mr Garden said.
Factors which contributed to the result
The loss is largely attributable to the company's sheep meat operations. It has completed a two year programme to work through the impacts of the sheep meat market spike then subsequent collapse from January 2012. 
"Market consumption and pricing continued to decrease in the first half of the 2012/13 year resulting in further write downs of balance date stocks. We carefully managed stock to market to avoid further price depreciation impacting on procurement values going forward."
"In reality, the market collapse dramatically impacted upon two financial years due to large stock positions over the September 2012 balance date."
One off external factors also impacted on profitability. "The well documented China holdups and the Russian flow-on materially affected our shipments pre-balance date."
Beef, venison and co-products performed well over the period.
"Beef and venison are strong performers and our co-products revenue is growing. Our joint venture with Proliant for bovine serum and other initiatives in this area are set to lift this revenue further over coming seasons."
Over the period the business had a continuing focus on investment in programmes necessary to deliver on the company's market focused plate to pasture strategy.
"We made some necessary investment in R&D to develop FarmIQ, a new livestock booking system, investment in plant reconfiguration, the Reserve beef range and Eating Quality Grading System, which are now operational and are set to bring returns and efficiencies over this coming financial year."
"These investments are about securing greater market returns for suppliers into the future. The Silver Fern Farms board believes for the industry to be competitive in the sector a serious commitment to on-going investment is required. Our future depends upon shareholders understanding and supporting that commitment."
The business has made several significant changes in approach for this new financial year. Changes include a new regional procurement approach to align it with local plant needs, a new geographic sales structure and the reconfiguration of processing plants to meet demand and requirements for the growing China market.
Changes at the farm-gate
At the farm-gate systems have been established to provide farmer shareholders with preference over farmers who do not own shares in the cooperative.
"Our goal is to reward shareholders equitably through the Performance Premium Programme payments (PPP) and future dividends. On top of that we are giving shareholders preferential access to contracts in our Backbone integrated supply programmes, which have substantial premiums built in for meeting quality specifications.
"Due to our investment in our new livestock booking system, 'Pasture', we can give shareholders preferential service, while realising greater business efficiencies which the enhanced forecasting capability will bring to our business. This will have a beneficial impact on inventory management."
With FarmIQ nearing a commercialisation stage investment is forecast to reduce. "We are nearly at the point where FarmIQ will be in a position to return gains to our farmer shareholders."
"We have invested heavily in FarmIQ over the past 24 months. As we are now through the R&D stage, where a significant proportion of that investment has occurred, we are now able to focus on implementation of the opportunities."
Outlook
The outlook for the year is favourable for the business. There is growing demand from China, lower global availability of sheepmeat supply and an awareness by key European and US markets of the need to secure stock to avoid being unable to meet consumer demand. Along with our customers, Silver Fern Farms is wary of the potential for the challenging dynamics of supply and demand to take prices beyond consumers' reach.
Industry reform
Silver Fern Farms continues to be a strong supporter of industry reform and is working with PricewaterhouseCoopers to carry out a strategic review of the business, focusing on future options on the back of stalled industry aggregation discussions.
"It is clear something needs to change, and as a farmer owned co-operative it was incumbent on us to not only ascertain the appropriate path for our Silver Fern Farms' shareholders, but also how we can make a difference within the overall industry model," says Mr Garden.
PricewaterhouseCoopers will report to the board mid-way through the season.
Summary of Key Financial Items
| | | |
| --- | --- | --- |
|   | FY2013 | FY2012 |
| Turnover | $2.00 billion | $2.03 billion |
| Net result before tax | ($36.5m) | ($42.3m) |
| Net result after tax | ($28.6m) | ($31.1m) |
| Operating cash flow (deficit) | ($5.1m) | ($104.0m) |
| Equity ratio at balance date | 39% | 42% |