The Sheep Deer and Cattle Report: Another big loss for SFF, lamb, wool and venison prices ease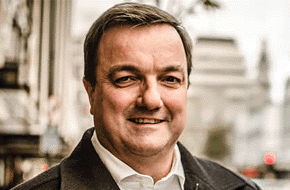 LAMB
An easing of lamb schedules reflects the end of chilled Christmas processing and a return to frozen cuts whose stocks have been rapidly reduced recently.
Processors report firmer pricing and UK lamb legs are selling at 30% higher levels than last year, although French racks in the US and EU markets are trading behind.
Silver Fern Farms announced another big loss last year, blaming a collapse in sheep meats in January 2012 as the cause, and it taking two years to work through the stock write downs.\
Last years operating cash flow has improved significantly however, even with the China documentation hold up, but equity did still fall to a nervous 39%.
The two big meat Co-Op's results give more fuel for red meat reform and MIE meetings are in full swing to try and influence director elections and halt the exit from sheep.
It is now up to farmers themselves to front up and vote if they want change and secure a future for sheep farming.
A positive focus out of this demise has been the financial targeting of operators seasonal loyalty by both companies, which is a key requirement for improving financial planning for processors.
Weaning drafts are starting in early season areas, with cull ewe numbers building at saleyards and store lambs selling for $84 in Hawkes Bay.
NI store lambs have eased slightly from a very strong start and are now trading in the $80-$90 range.
WOOL
The latest North Island wool sale saw values ease and sale passings lift, as the crossbred market finally ran out of steam and crossbred indicators fell by 12-15 cents.
Wool volumes are building back with the main shear starting and producers will be hoping values hold on the back of increased supply.
BEEF
Another week of flat beef export schedules but positive reports on beefs profitable contribution in last years SFF financial results were welcome.
Competition for killable animals appears strong with schedule levels 33c ahead of last year for prime steers but similar for killable bulls.
Vets have expressed serious concerns at the spread of the thereleria ikeda parasite which is spreading rapidly through North Island cattle herds and causing a severe dent in production figures in some dairy herds.
Dry conditions and shorter grass may limit the spread of the pest on hill  country properties but with the dairy industry teaching us the values of higher covers and controlled rotations some beef cattle could easily become infected.
Weaner dairy beef sales have been well supported at saleyards as the new crop replaces a building number being harvested before the summer dry.
With the high cost of milk powder, rearers believe weaned dairy calves should be worth more and margins are being squeezed and some are switching to dairy support looking for bigger profits.
-------------------------------------------------------------------------------------------------------------------------------------------
Farms For Sale: the most up-to-date and comprehensive listing of working farms in New Zealand, here »
-------------------------------------------------------------------------------------------------------------------------------------------
DEER
Big schedule falls now as the chilled deadline passes, and the market adjusts to the reality of frozen market prospects and those unable to meet growth targets will be disappointed with the lower returns.
A strong drive to improve production of the animal is the industry focus now, so farmers can hang in there when the market disappoints.
However strong velvet prices and significant progress in identifying the most productive genes will help sellers of sire stags as they prepare for their sale season.
DEER Select has a genetic evaluation system that is weighted to growth characteristics and backed by a progeny test will give breeders gene information for rapid performance progress.