The Sheep Deer and Cattle Report: Good December rains and farmers welcome fertiliser price falls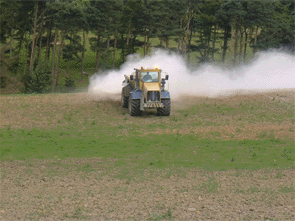 BEEF
More steady beef schedules at present driven by procurement pressure, but one processor reports the US has bought forward until post Easter, dampening demand and analysts suggest future easing of bull and steer prices is likely.
Fertiliser price cuts by both Ballance and Ravensdown are welcome as all farmers look to keep input costs under control and rural real estate values are reported to be running hot as the dairy sector drives prices to unprecedented levels.
Lochinver Station near Taupo is on the market and predicted to realise a return over $70 million for 13800ha carrying in excess of 100,000 stock units.
With dairy farms nearby, options for any new purchaser with large amounts of capital could be to convert to dairy some of this asset especially as some irrigation is avaliable.
It is difficult to see any local buyer being able to fund this huge package of land stock and plant, so the debate about foreign ownership of farm land may again get more traction.
LAMB
More falling lamb schedules as the weaning drafts build volumes of animals offered, and more product is frozen, but values are still better than last year by at least $10 a head.
Prices and quality are stronger in the store lamb market as better prospects for autumn lamb returns, reduced numbers and improved feed conditions drive demand.
The challenge for many in the north is how to utilise the surplus feed with lower stock numbers and a reduced lambing percentage.
Lobbying and advertising is active for candidates in the Meat Co-Op director elections as farmer votes look to give future direction to the boards of these companies.
ANZCO's early profit report and commentary on the state of the industry is welcome news from a company usually quiet about it's affairs, and with the Silver Fern Farms directors reaffirming their operations viability, pressure is building for a long term solution.
Alliance is consolidating its southern rendering operations to its Lorneville plant in a continuing drive to improve efficiency and lower costs of it's operations, and also reports the re-emergence of Iraq as a sizable market for it's sheep meat products.
A genetic disorder has been identified in the Texel sheep breed than can cause blindness and the Perendale breeders are excited by results from its progeny test that enables them to identify the most productive genes in their animals.
-------------------------------------------------------------------------------------------------------------------------------------------
Farms For Sale: the most up-to-date and comprehensive listing of working farms in New Zealand, here »
-------------------------------------------------------------------------------------------------------------------------------------------
 WOOL
More easing of prices for crossbred and mid micron wools at auction although merino wool indicators did lift to almost yearly highs in a market notable for its narrow range in prices.
Crossbred prices are nearly a $1/kg ahead of last year but traditional summer market price easing because of lowering quality could affect ongoing sales.
DEER
Venison schedule falls continue and are now at levels below last year as the market still grapples with strong European frozen game products dragging down prices.
The velvet market is performing well, seen by five commercial heads in the North Island velvet competition returning $4,449 or $890 per head to the winner.
Early sire stag sales are about to begin with animals showing strong velvet genes probably the most in demand.