The Sheep Deer and Cattle report: Easter premiums boost lamb, wool prices lift but bottom not found for venison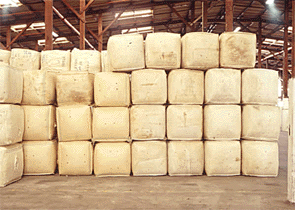 LAMB
Lamb schedules seem to have found the summer bottom and animals suitable for selling in the lucrative Easter period are now attracting premiums.
Local trade prices have settled at a premium above export and saleyard prime lambs have been averaging above a $100 a head.
Vets are reporting the facial eczema period has started and although early Ag Quality spore counts are low, the growthy season has brought dead grass and misty rain which is an ideal environment for it to explode.
They suggest setting up prevention plans with zinc and other management techniques early, so this disease can be lived with over the at risk period.
More breeding ewe sales in both islands have seen disappointing results and higher than anticipated passings and numbers, suggests confidence in the future of the sheep sector is low.
Agents report an oversupply of two tooths, which is surprising after heavy culls of hoggets after last years drought, and lack of demand for long term sheep.
Silver Fern Farms are yet to reopen the Silverstream cutting plant and those workings that did not relocate to Finegand, are looking for redundancy as lambs in the deep south are slow to finish with a lack of sunshine holding stock back.
The store lamb market has settled at a rate that is profitable for the finishers, but will fail to excite breeders as they strive to recover from last years poor financial performance.
Northern buyers believe there is $20-$30 gross for 6-8 weeks feeding so those with feed will attract a nice boost in income.
WOOL
The two island auction saw an overall firming in values with a total of 15100 bales offered and over 90% sold.
More lambs wool is now being seen and indicator prices crept into a high after last years prices kept within a tight range.
In the south with unfavourable weather delaying shearing lambs wool is being seen late and with animals slow to finish maybe more will be shorn than normal.
The NZ –US exchange rate is hindering future price rises as the competitiveness of wool gets in conflict with other alternative fibres.
-------------------------------------------------------------------------------------------------------------------------------------------
Farms For Sale: the most up-to-date and comprehensive listing of working farms in New Zealand, here »
-------------------------------------------------------------------------------------------------------------------------------------------
BEEF
Steady prices rule and the return of Indonesia into the beef market is pleasing, with volumes sold ahead of last year.
With extra feed available saleyard prime steers have weathered the traditional post Christmas price fall and finishers will welcome the better margins amid smaller yardings.
Dairy bulls are being disposed in the saleyards of as soon as they have done their job and demand for later weaner bulls is selective dependant on quality. 
DEER
More venison schedule easing, as processors reflect the difficult frozen market and try to keep stocks from accumulating.
The sire stag sales have seen bigger numbers result in better prices showing confidence in the future by a passionate group of deer farmers.
With an industry plan to improve the numbers avaliable for the spring chilled market and sire breeders identifying animals that can make this possible optimism for a future remains.
Regrowth velvet is now being harvested and this product if removed correctly can enhance the returns significantly from a velvet herd.