"Massive" increase in land and livestock values over the past 10 years presents investment opportunity for farmers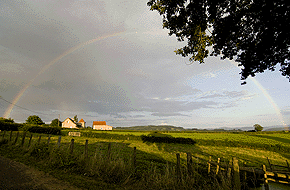 The sheep and beef sector has an "incredible" opportunity to realise on wealth most farmers don't know they are sitting on.
Mike Peterson, who is stepping down after 10 years with Beef+Lamb, says  there had been a "massive" increase in land livestock values over the past 10 years and this had somewhat "snuck up" on farmers.
These farmers in the main were on rugged or high country with 80% equity which meant as much as $60 billion could be available for investment.
What was crucial was to increase the business and management skills of farmers.
"If you ask some farmers what their balance sheet looks like, how were they financing development work, what was their equity level, they can't answer."
Passing on information and skills was the most crucial aspect of the profit partnership.
The best way to build confidence, he said, was to restore consistent profitability.
 For example of farmers in the up to 70% decile of returns on stock could be lifted to over 80% those farmers along would benefit through an extra $180 million in profit in a year.
Peterson says the key was being tops in productivity.
"You have got to be efficient with costs and you have got be be  disciplined and it all takes hard work."
Another example was Beef+Lamb research showed investment in the basics of fertiliser, better subdivisions and water reticulations would deliver a 30% return.
He sounds a word of warning to those calling for adoption of the dairy model.
"Our farmers don't want to be dairy farmers, all they want is a fair return for the work they do.
"They don't need the same amount of money as dairying, they just want better and more consistent returns," he said.