Kiwifruit industry rebounds with record returns and demands for orchards back to pre Psa levels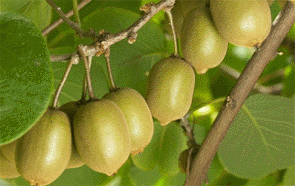 Returns of as much as $200,000 per ha and buoyant sales of orchards have bought renewed confidence to the beleaguered kiwifruit industry.
The turnaround has arrived after two seasons ago the devastating bacterial vine disease started spreading.
Now the industry was in a "good space" as growers found they could live with the effects of the disease, according to EastPack chief executive chief executive Tony Hawken.
Following the recent recovery and evidence orchards could return to profitability, sales of orchards had increased significantly and values had as much as doubled as buyers returned to the market.
Buyer interest was already back to pre-Psa levels.
The turnaround had shown up in the past six months with a "quiet confidence" also influencing improving orchards' value.
Hawken says there are very good reasons for the optimism.
"New Zealand produces a good product and there is good demand for our kiwifruit internationally."
"The industry is in a good space at present and we feeling quite bullish about the future."
New Psa find
As of the end of last week, 2,450 of 3,259 orchards had the disease and this represented 80% of hectares (11,026ha) in these orchards.
Kiwifruit Vine Health in its latest update said eight new infections were found in Western Bay of Plenty orchards. Six were in Tauranga and the other two in Katikati.
The new infection could be due to recent wind and rain, according to KVH communications co-ordinator Lara Harrison.
"Psa thrives in wet, cool and windy weather. Wind damage can cause wounding and the Psa enters through that. While our summer is generally warm and dry, significant weather events of wind and rain have occurred recently and after these events it is likely Psa symptoms will appear."
New threat
Meanwhile, Kiwifruit growers want the government to toughen up the country's biosecurity measures after the discovery of an imported pest in Tauranga which poses a serious threat to the industry.
Two white peach scale insects and eggs were found on January 27 on kiwifruit imported from Italy, the Bay of Plenty Times reported.
The insects were spotted by a Plant and Food Research scientist and sent to the Ministry of Primary Industries laboratory in Christchurch, where they were found to be dead.
The pest is a serious threat to the $1 billion kiwifruit industry which had just started to recover from Psa, they said.
"This insect is worse on varieties like the gold, which has saved many growers here after Psa, Te Puke kiwifruit grower Peter Ombler said.
"We are certainly all concerned by this news and the implications if live insects were found," Mr Ombler said.
"The Government needs to look closely at the risks and be more serious about what they are doing to prevent things like this getting past them."
Kiwifruit Vine Health chief executive Barry O'Neill said the pest had a major impact in Italy after it was discovered there in 2004.
"It resulted in the loss of up to 20 per cent of the gold variety ... called 16A," he said.
"It's also a pest of other horticultural crops around the world. It's easily one of the more aggressive and significant scales [pests] in the world ... that would prove significant challenges to growers and producers in the market."
Visit to Chile
In January, Dave Tanner, Zespri general manager for Psa innovation, and O'Neill visited Chile and met industry leaders, government officials and university experts to assess the progress made by Chile in overcoming the impacts of PsaV, and to strengthen the research efforts between the two countries.
Chile is a major horticulture producer, and is the world number one for the production of table grapes and apples, number two in avocados and number three for kiwifruit. It has 11,000ha in kiwifruit production, but the producing area has been decreasing by
5-10% per year, due to low returns combined with a fungal disease killing older vines.
The Hayward variety makes up the majority of production at 9323 ha, with other varieties comprising 1,683 ha, and 35%of the total area is young plantings.
Due to previous impacts from Verticillium, nearly all the gold has been removed, with only 5% of plantings of other gold varieties (majority being Jintao,but also KiwiKiss, and Enza Gold).
Verticillium wilt is not currently being seen, but there is concern that if new gold varieties are reintroduced it will reappear.
A severe polar frost lasting for five days in 2013 had a serious impact on production in some regions. While some growers lost 100% of their crop, this loss was variable and growers that had overhead frost protection have experienced minimal impacts.
It is believed production will drop from an estimated 215,000 tonnes to 90,000 tonnes.
In 2012, Chile exported 260,000 tonnes of Hayward, 50% to Europe, 37% to the Americas, 9% to Asia and 4%  to the Middle East.
There are 150 post-harvest suppliers who nearly all export kiwifruit, however 10% manage 50% of the total crop in Chile