Good news keeps on coming for New Zealand dairy farmers with record prices and production figures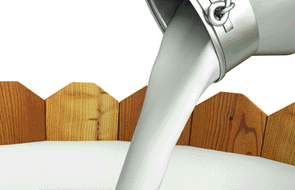 Record production and milk prices bode well for confidence in dairying areas and will overcome some of the problems in areas affected by dry conditions.
Rural communities across the country will be celebrating record milk production as well as an increase in Fonterra's forecast Farmgate Milk Price for the 2013/14 season by 35 cents to a record level of $8.65 per kilogram of milksolids.
"Milk production across the country is looking great for most areas, with Bay of Plenty in particular up nine percent on the drought reduced production in 2012-13. Production in Canterbury is also seven percent up on last year, but some of this extra milk is from more cows being milked," says DairyNZ chief executive Tim Mackle.
"This increase in the milkprice announced last week will give a well-needed boost to community confidence particularly for some areas around the country experiencing drought-like conditions.
"Farmers will be feeling confident and able to invest in infrastructure on their farms, may also retire debt but others may be forced to use the extra cash to manage their way through the dry conditions.
"The extremely dry conditions are patchy with the Waikato, west coast of Northland, Gisborne, Wanganui-Rangitikei, Wairarapa, Marlborough, Hurunui, South Canterbury and Central Otago worst affected.  Those facing dry conditions at present will welcome the payout news as they will have the cashflow to deal with some pretty tough situations," he says.
Mackle says the dry conditions are particularly severe in parts of the Waikato. Pastures have browned off and pasture covers are very low. Farmers are having to purchase additional supplementary feed to be able to continue milking.
"But generally the story is still one of a bumper season with production for the entire country across all milk companies up six percent on last year. For the Bay of Plenty dairy farmers it's a match made in heaven – bumper production with great growing conditions and a record payout. All we need now is some rain in those dry areas to make it a truly record season for most of our dairy regions," he says.
Milk production % increase on last year to end of February 2014.
| | |
| --- | --- |
| Northland | +3% |
| Waikato | +4% |
| Bay of Plenty | +9% |
| Taranaki | +5% |
| Lower North Island | +4% |
| West Coast | +7% |
| Canterbury | +7% |
| Otago-Southland | +4% |
| New Zealand | +6% |
Dairy company payout histories are here.
Record level
Last week Fonterra lifted its forecast Farmgate Milk Price for the 2013/14 season by 35 cents to a record level of $8.65 per kgMS.
The increase – along with a previously announced estimated dividend of 10 cents per share - amounts to a forecast Cash Payout of $8.75.
Chairman John Wilson said the higher forecast was good news for farmers, and for New Zealand. "The increase reflects continuing strong demand for milk powders globally."
"Last December, the Board approved a forecast Farmgate Milk Price that was 70 cents per kgMS below the Farmgate Milk Price that had been calculated in accordance with the Milk Price Manual."
"We are maintaining this position, with the forecast being 70 cents lower than the $9.35 Milk Price derived under the Milk Price Manual."
"The board has the discretion to pay a lower Farmgate Milk Price than that specified under the Manual, if it is in the best interests of the Co-operative," Wilson said.
The board also approved an increase in the Advance Rate schedule of monthly payments to farmer shareholders. Payments from March through to June will be 25 cents per kgMS higher than the previously published schedule.
"We will provide an update on business performance when we announce our Interim Result on 26 March," Wilson said.
Fonterra is required to consider its Farmgate Milk Price every quarter as a condition of the Dairy Industry Restructuring Act (DIRA).