The Sheep Deer and Cattle report: Back to frozen lamb reduces price, as big overcapacity highlighted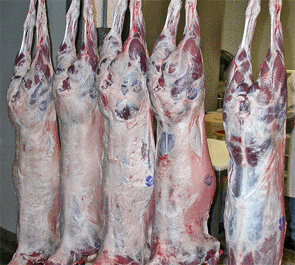 LAMB
Lamb schedules again eased as the Easter chilled premiums end, and more product is destined for frozen production.
Tighter supplies as a result of a 20% lower January kill and a later Easter has lured more product into that chilled market and it is hoped Chinese demand will continue to support prices which are well ahead of last year.
Alliance has launched an innovative lamb shearing trial to research the economics of shearing as all in the sector look for ways to improve profitability.
Store lambs in the saleyards have been selling at much stronger values in the north than the south, but with prime lamb prices similar, southern farmers may be making superior margins.
The MIE team and John Monaghan has finally conceded that the independent position on Alliance's board will not go their way after the Co-Op announced the short list without their man listed.
They are now focussing on driving farmer awareness for change and getting the industry to address the costs of overcapacity which one global engineering consultant states is equal to 13 sheep plants and six beef plants.
WOOL
The latest wool sale saw strong buyer interest on limited volumes of good wool types, and all indicator prices lifted.
Cavalier reported a good half year profit from its carpet operation, but PGGWrightson while lifting its operating income by 24%, reported good profits from all it's enterprises except wool.
---------------------------------------------------------
Farms For Sale: the most up-to-date and comprehensive listing of working farms in New Zealand, here »
-------------------------------------------------------------------------------------------------------------------------------------------

BEEF
Again more small easings in beef schedules this week, but record prices and strong demand in the US will at some stage overflow into the imported lean beef market especially as the first signs are being seen of herd rebuilding in that country.
In the wake of the Chilean bobby calf animal welfare abuse, the NZ industry is reviewing its slaughter rules and in the US antibiotic guidelines for feeder calves are under scrutiny.
The beef weaner calf sales are now underway in the north and surprisingly starting at values similar to last year when the drought was more widespread.
DEER
Venison schedules are again unchanged as five major marketing groups are considering collective agreements to explore new markets and to form a new market entity to reinvigorate this sector.
The importance of Invermay in producing world leading deer research has again been emphasised by deer leaders as they strive for this research centre and its personnel to be retained in the region.
Cooler weather in the south and snow on the tops will ignite early stag activity and farmers should have sires out early to avoid damage to animals or handlers.