Dairy leaders do not regard negative survey of dairy farmers' environmental record as particularly important, more playing politics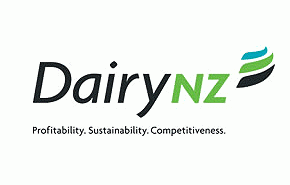 Dairy industry leaders have reacted strongly to a survey saying the majority of New Zealanders believe dairy farmers expansion of dairying has worsened water quality in rivers, lakes and streams.
DairyNZ chief executive Tim Mackle doesn't see the survey work as particularly rigorous or important.
A Horizon Research survey for Fish and Game found 70% of NZers had a negative attitude towards dairying and its effect on water quality.
The industry said dairy farmers were investing millions of dollars in managing their environmental impact and taking their responsibilities seriously. Up to $200million had been spent fencing 22,000km of waterways.
Dairy farmers, through the milksolids levy they paid to DairyNZ, had boosted their industry environmental investment by 61% this financial year to $11 million per annum.
Mackle said it was not surprising that a public attitudes survey, just released and funded by Fish and Game, painted a negative picture of public attitudes to dairy farming. He didn't see the survey work as particularly rigorous or important. "They are playing politics in an election year and dairy farmers are the convenient football to kick around," he said.
"I think New Zealanders understand that dairying is important to the success of the New Zealand economy and that dairy farmers are an important part of our community. They just want to see the industry acting responsibly and managing its impact.
"We don't need another survey to tell us what we already know - that New Zealanders care what the dairy industry is doing to live up to their expectations around environmental stewardship. We're already acting on that concern in a range of ways - and have a strategy and plan for ensuring responsible and competitive dairy farming including a new, stronger Sustainable Dairying: Water Accord. We launched all that last year," he said.
"Farmers have certainly recognised the need to lift their game in investing in industry actions above and beyond their usual on-farm investments to show leadership. Across the industry we have signed up to a new water accord and strategy and we've been putting our money behind meeting our commitments in those agreements.
"We have programmes and investments in place with regional councils in every major dairying region in the country - from Northland to Southland and every place in between. We need to work harder at making sure more New Zealanders have a better understanding of all that is being done. Farmers are certainly paying their fair share.
"Most dairy farmers are doing a great job. Industry standards for dairy farmers, no matter where you farm or what dairy company you supply, have now been set and are being implemented through company supply agreements with dairy farmer support. We're still let down by a few bad performers but that's like any industry," he said.
But Federated Farmers environment spokesman Ian Mackenzie said the survey failed to take into account that many of the policies respondents asked for had already been addressed.
"In the Fish & Game survey, people are concerned that the Government needs to put policies in place," Mackenzie said.
"That has been done through the national policy statement on fresh water and the national objective framework.
"Given the Government has put in place everything the respondents said they wanted, but were not aware of before they commented, I consider this poll to be a bit of a lame duck."
DairyNZ strategy and investment leader for sustainability Dr Rick Pridmore said in Southland dairy farmers, through DairyNZ, were spending $1.1 million each year on environmental work with the council and in the Waituna catchment. In addition, the on-farm investments by Waituna Catchment dairy farmers so far sat at around $1.5 million, with another additional $2 million of work still in the pipeline.
"Where we're part of the problem, we're investing in solutions with councils and communities - generally at a catchment level. Just ask any regional council. And this is above and beyond what individual dairy farmers are spending to meet their regulatory requirements or paying as rates including targeted rates in some areas."
He said dairy farmers, through DairyNZ, were partnering with councils on projects and spending big money. Last year this included work with  Horizons Regional Council ($500,000), Waikato River Authority ($1.2 million), Environment Canterbury ($1 million), Northland Regional Council ($400,000) and $100,000 with the West Coast Regional Council.
"Fonterra dairy farmers have fenced 22,000 kilometres of waterways around the country now and that is all GPS mapped. Depending on how much riparian planting and maintenance is included, we estimate farmers have spent $100-200 million to achieve this, reflecting around $5-10,000 per kilometre," he said.   
"DairyNZ is also investing dairy farmers' money in leading New Zealand's largest catchment project in the Waikato River above Karapiro. This $2.1m project, co-funded by DairyNZ, Waikato River Authority and central government, is delivering environmental management plans to all 700 farmers in the catchment.
"Each Sustainable Milk Plan for those farmers will cost us $2,400 to produce, and out of that will fall a range of actions and investments that the farmer will spend on their farms. That includes installing water meters on most of these 700 farms at a cost to farmers of around $1.5 million. Other examples are Taranaki farmers who are voluntarily investing an enormous amount of money and time to ensure waterways on the Taranaki ring plain are protected with fences and vegetation. Around $80 million has been spent on plants, fencing and contractors since the project began. That's a fantastic achievement," Pridmore said.
Fish & Game NZ chief executive Bryce Johnson said the research showed there was a risk to any political party introducing policies promoting economic growth if they could not guarantee safeguards to protect the environment.
"Of particular interest was the strong overall support (73%) for requiring dairy companies to take formal responsibility for the environmental performance of their contracted suppliers - currently not the case, with the struggling role falling to regional councils funded by ordinary ratepayers," Johnson said.
He said the results would shock many in the agriculture sector where "the long-held presumption has been that farming enjoys the popular support of the wider public".