Opinion: Tony Chaston senses a growing unease at Lincoln University and its ability to survive; calls for a stronger commitment to ag education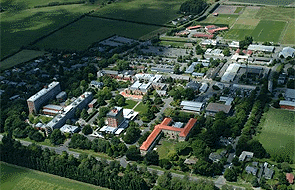 By Tony Chaston

Lincoln University is awash in rumour as it undergoes a major restructure of it's workforce in a bid to survive.
There are reports it is financially stretched.
Earthquake payments have yet to be assigned even though Canterbury University has received theirs and it was recently revealed Lincoln has lost its bid for major funding for its Centre of Research Excellence group.
Voluntary redundancies are being proposed and many long-term staff fear the next step will be forced redundancies.
Staff morale is said to be low and the discord between the academics and management is growing as the University searches for a new direction.
Many new management positions have been created in the last few years and these apparently outnumber teaching and research positions three to one.
The growing split in support for the leadership is proving to be very unhelpful in reinvigorating the direction of a once proud and productive university.
A significant issue is the retaining of courses and faculties that do not strongly follow the 'Land' based brand.
Those non-core courses have falling enrollments and almost all other universities adequately cover these areas.
At the same time agriculture courses are growing at Lincoln both in the diploma and degree options. Resources should follow and grow with the increasing intake. But they are not.
Agriculture is a competitive advantage for New Zealand and it seems ironic that teaching resources are being reduced at Lincoln when the Ministry of Primary Industries proposes large national rural economy targets needing increased production.
Why is it, for example, that there is no degree course in Horticulture taught in NZ? Businesses in this sector must source their expertise from overseas as they strive to double this $5-6 billion dollar business to meet the MPI targets.
NZ's economic success in the last few years has been underpinned by a successful agricultural sector. Educational bureaucrats need to change the model to one that rewards the sectors that generates the country's wealth by increasing tertiary funding in this area.
They talk-the-talk about growth targets for our food industries but they will not be achieved without investment in young graduates. Top quality rural courses are expensive and it is disappointing to learn that Lincoln can only deliver them at a loss – a core reason for the current stress and why the choices they face are so tough.
The country needs a regular flow of passionate agricultural graduates to expand the economy and Lincoln University as a focused 'Land based institution' should be the one to do it.
I write this with an unapologetic interest, being a past graduate, farmer, host of student field trips and later a tutor and part time lecturer at Lincoln University.