The Sheep Deer and Cattle Report: Good autumn rains in the south as kill space becomes tight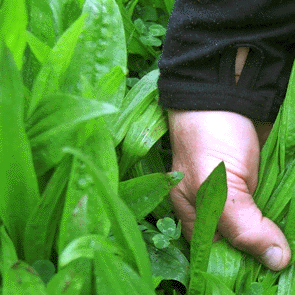 LAMB
Prices have now eased to nearly 50c/kg from their peak as meat plants work extra hours and shifts to process the building demand for space driven by later lamb finishing in the south and the dry in the north.
February processing figures showed lamb harvesting had fallen behind last year by 3% but the slack was taken up by a mutton kill which meet strong Chinese demand.
A lift in local trade lamb pricing points to a growing shortage of quality lambs in the north especially as the export trade values are still easing.
Some winter lamb contracts are now being offered at rates some will find a bit disapointing but store lamb values in the south are realistic and margins can be seen by cropping farmers with specialist feeds sown.
Farmers gained support for their Beef and Lamb remits seeking funding for MIE, the combining of genetic enterprises to one entity, and a proposal to investigate reinstating the wool levy.
Research is showing the feeding of high energy blocks to scanned triplet ewes has given a good return in better survival and birth weight of newborns.
WOOL
A big combined island wool sale saw prices ease on the back of an appreciating currency and growers passed nearly 20% of the sale.
The premium for finer crossbred wools has reduced rapidly as prices fall and lambs wools, after a promising start, are now 50c/kg lower from early season highs.
--------------------------------------------------------
Farms For Sale: the most up-to-date and comprehensive listing of working farms in New Zealand, here »
-------------------------------------------------------------------------------------------------------------------------------------------
BEEF
Again more downward pressure on beef schedules from the strong currency will frustrate processors and farmers as demand for the product is strong.
The February processing figures show the cow kill is behind last year by over 20% but the dry conditions will have altered this and harvesting has increased rapidly in the last month.
The dairy sectors expansion has seen the bobby calf kill 16.5% ahead of last year and farmers report good demand for beef bulls to mate with tail end cows.
More weaner sales in the drier north has seen some easing of values as farmers take a cautious approach after last years lessons are heeded.
Supply of boner cows have reached a peak in Waikato as farmers have been making early decisions and destocking early to cope with the dry and many saleyards report low number of cattle being offered for sale.
DEER
Steady summer venison schedules continue as processors report lower stocks, improving German economic conditions and a rebounding US restaurant trade which has seen record volumes of product exported to that country.
A significantly lower Euro than last year is helpful, but cheap alternative game products from Eastern Europe are competing strongly with the lower value venison cuts.
Cooler conditions in the south has seen the stags fire up for the roar and managers are urged to keep an eye on mating mobs for animals not performing.
A strong focus on quality feed for weaners will see good growth rates achieved before the winter shut down and enable spring harvesting targets to be met for profitable finishing.