Allan Barber looks at two B+LNZ remits and sees them accentuating farmer divisions which undermines the case for Govt restructuring help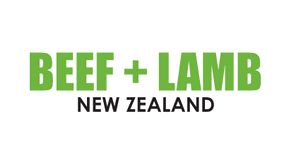 By Allan Barber
At its first board meeting since the AGM Beef + Lamb's board has agreed to support the two farmer remits that received a majority of votes in favour of receiving levy funds to implement them.
One remit asked for funds to support an Independent Wool Levy Review referendum on reintroducing a wool levy to be conducted before the end of this year, while the second remit asked for $200,000 to cover MIE's expenses incurred in its campaign for red meat sector restructure.
Each of these remits received nearly 70% of votes in favour, so there was an expectation that the board of B+LNZ would listen to its members and agree to support both of them.
That said, it appears there was far from universal acceptance of the need for each of the remits.
There are many farmers who look back to the days of the Wool Board and International Wool Secretariat when millions of dollars of farmer levies were swallowed up by massive overheads which ultimately were unable to stem the decline in global wool usage.
This fact was inevitably linked to the equally steep decline in the price of wool which reached its nadir in the early 2000s. In 2009 continuation of the wool levy failed to receive sufficient votes by a narrow margin in the referendum.
Following the 2011 AGM when a remit sought an investigation of the effects of discontinuing the levy, the Wool Levy Review Group has been working to prepare the business case for a wool levy to be raised and to focus on increasing a demand for wool and wool products, information, policy and advocacy, research, development and extension.
There will inevitably be wool growers, certainly members of the Primary Wool Cooperative, who have committed themselves to alternative strategies like the Elders Just Shorn brand.
After success in introducing this brand to the American market, I imagine these growers will not be very keen after their previous experience on paying an extra levy to be spent by another centrally controlled group.
Conversely there will be another group of growers who don't belong to a marketing group, but who are convinced there is a strong case for applying levy funds to the stated objectives of the business case.
I would be surprised if there is much in it either way in the referendum result which means that roughly half the voters will be pleased and the other half won't be which would not be compelling evidence of a united industry.
MIE's funding application will enable meetings and travel expenses to be covered while the group tries to generate agreement and support for a restructured red meat sector.
James Parsons, B+LNZ's new chairman, sees this allocation of funds as permitting MIE to prepare a business case for future funding applications.
What concerns me is that the approved funding of $200,000 will not be sufficient to form a strategy and build a business case for the reform of the red meat sector.
In fact hundreds of thousands, if not millions, of dollars have been expended on strategy preparation without finding a viable solution to the well canvassed problems.
MIE wants to hold a summit at which all major participants will contribute positively and, presumably, arrive at an agreed outcome which is both practical and capable of implementation.
MIE chairman John McCarthy has accused me of siding with the meat companies without taking the views of farmers into account.
However I would argue I am only being realistic about the relative degrees of influence, rather than taking sides.
In the case of the summit, I cannot see the Government getting involved until there is industry wide agreement; the banks hold the strongest hand, while meat companies have found it very difficult to agree with any strategy which involves loss of influence, capacity or market share.
I wish MIE success in its endeavours, but I am pessimistic about the prospects for a summit which redraws the red meat sector to all parties' satisfaction.