The Sheep Deer and Cattle report: Lamb shortages in the north, wool prices are stable and velvet has another successful season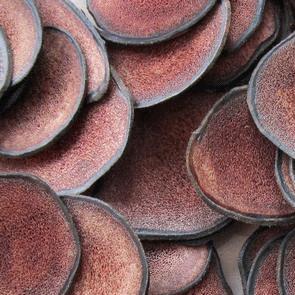 DEER
Encouraging signs of interest for new seasons chilled  product and it is expected any overhang of frozen stocks will be cleared by the spring.
More southern weaner deer sales received pleasing returns as recent breeding hind reductions slows to volumes more in match with market demand and price.
The velvet season has had a rapid conclusion with contracts met, production volumes similar to last year, and industry sources believing the market can sustain a production increase as global volumes are static.
The traditional market for velvet is under pressure but with good growth for the product in the healthy food sector future prospects look sound.
LAMB
A small lift in lamb schedules in the north reflects shortage issues for some plants as the season moves closer to the late autumn winter period.
Facial excema spore counts have dramatically increased as rain arrives in previously dry areas and managers will need to carefully monitor pastures and stock as they manage this disease.
Reports suggest some areas in the south have had slower lamb growth rates than normal due to lower than normal sunshine hours and crop farmers in the central SI are relooking at land use options after a poor harvest due to a lack of hot dry north west winds.
Alliance has commissioned a new $25 million rendering plant to produce high quality meat meal and tallow, using material from three nearby plants processed by zero waste technology.
The Young Farmers contest nears to the finals with the last of the regionals being contested, as this show piece of the youngest and brightest contestants promotes agriculture in a very positive way.
The MIE reform group has criticised new independent director  Vanessa Stoddart's appointment to Alliance citing her lack of experience in the food sector as a weakness.
WOOL
The currency continues to put some pressure on wool prices at auction with the coarse crossbred and lamb indicators falling, but against this fine crossbred wool values firmed.
The long periods of wet sunless days in the south this autumn will delay shearing and slow wool flows into an already bare market pipeline.
-------------------------------------------------------------------------------------------------------------------------------------------
Farms For Sale: the most up-to-date and comprehensive listing of working farms in New Zealand, here »
-------------------------------------------------------------------------------------------------------------------------------------------
BEEF
Beef schedules continue to battle the record high currency and impact on farmer returns but world wide demand and prospects remains strong.
North Island bull beef schedules are now at a yearly low as earlier than normal selling volumes have put pressure on prices.
The Ruataniwha irrigation scheme passed all of its consent hurdles but an extra $10 million for upgrade costs may make it unaffordable to many farmers.
Cattle anaemia cases are still on the rise and while most are being seen in dairy cattle, beef animals are susceptible and animals need to be  monitored for signs of distress so early corrective action can be taken.