The Sheep Deer and Cattle Report: Short supply and China drives lamb and wool prices while deers potential reward is significant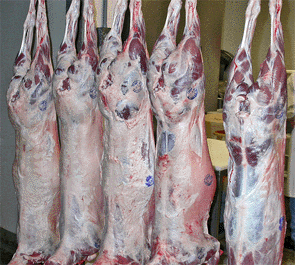 LAMB
Lamb schedules continue their steady early winter increase as the season changes back from frozen production to chilled.
Lack of supply in NZ and Australia, and demand from China and again in the UK, are driving these price increases and producers will be hoping this continues for a while yet.
Lamb kill figures show we are behind last year by about 4% which should allow good supply for the winter spring chilled programmes, but the SI's mutton kill at 16% ahead, shows signs of sheep farmers exiting the sector.
The cold weather will flush the last of the store lambs from breeders unable to finish, as managers start their wintering systems for breeding stock.
WOOL
Last weeks South Island auction saw wool prices firm on an easing currency, strong demand and exporters competing for limited volumes of wool with tight shipping deadlines.
  
Although 13% of the offering failed to sell, indicator prices did lift strongly for crossbred types but mid micron wools still failed to fire and sold at yearly lows.

Federated Farmers have come out strongly in favour of reinstating the wool levy as lobbying builds for wool farmers to invest to improve returns in this sector.
BEEF
More small increases in prime cattle schedules as processors plants are now full with later killed boner cows.
The Australian drought kill continues to have a dampening affect on global beef demand, and the US Memorial Day beef surge passes and trading goes back to the traditional markets.
Annual tax values reveal good lifts in beef prices for all age groups and most producers will be enjoying much better returns this year than last.
-------------------------------------------------
Farms For Sale: the most up-to-date and comprehensive listing of working farms in New Zealand, here »
-------------------------------------------------------------------------------------------------------------------------------------------
DEER
The venison schedule has now languished 12 weeks at the seasonal bottom, but with Alliance announcing that their deer plants have been accredited for the Chinese market both for the meat and by-products, a more positive future lies ahead.
  
The Deer Conference at Methven saw industry leaders outline where this sector needs to improve to survive, but priced the reward of such changes at nearly $5/kg as a carrot for success.
The RepaiRX research project using velvet to improve healing has had its trial approved and plans are, this will start in 2-3 months time.