AgResearch commences design phase: commits to the future at four campuses, including Invermay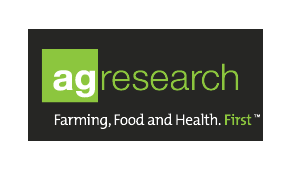 Content supplied by AgResearch
AgResearch is commencing the design phase of the $100 million investment to revitalise its capabilities and resources and deliver better science to New Zealand.
The plans have been significantly enhanced over several months of stakeholder consultation.
Research partners and major funders have confirmed their support for the thrust of plans to reconfigure AgResearch around four science and innovation hubs, which will generate better returns to New Zealand.
The four AgResearch campuses will be at the Waikato Agricultural Hub, Hamilton; FoodHQ in Palmerston North; the new Lincoln Hub near Christchurch; and the Invermay campus and hill country farm near Dunedin.
The head office, most corporate staff and the executive team, will move to the Lincoln Hub from the other centres. 
 AgResearch Chief Executive, Dr Tom Richardson says that the support and commitment of research partners and clients is encouraging for all AgResearch staff.
"The reconfiguration of our research business around science and innovation hubs will generate better returns to New Zealand, which will be rewarding for all staff involved," he says. 
"There is widespread agreement that the creation of multi-disciplinary hubs – made up of scientists from AgResearch and other organisations, including a range of agri-businesses – is the best way of delivering results for the primary sector.
"Despite some recent progress at bringing teams closer to their collaborators, currently many of our key science areas that we believe would benefit from colocation are spread around the country. This is a distinct disadvantage for our people, and the work they do."
"From the outset our goal has been to create for our people – who are the reason AgResearch can deliver innovative solutions – and our wider sector partners the most stimulating and collaborative environment to deliver science programmes to propel our sector forward.
"One of our most evident risks is losing key scientific, technical and other staff, but in terms of change management programmes, there is an almost unprecedented period – years, rather than weeks or months - for them to work through the best outcomes for themselves and their families,  and for us to accommodate their personal circumstances."
Of AgResearch's 830 staff, around 250 – less than a third – will be asked to relocate in 2017. Of 580 scientist and technician roles, 150 (25%) will be asked to relocate. In percentage terms, head office and administrative roles make up the biggest portion of roles relocating – around 100 (40%) of 250.
"Retaining and supporting our people has been at the heart of all our discussions about how best to operate in the future. We will do everything we can to maximise the retention of staff with a comprehensive support package that goes beyond the bounds of our existing relocation policy," says Dr Richardson.
"Staff moving as part of the programme, and their families, will be given all the support possible. Our staff will have the equivalent of two years' salary guaranteed from the time they relocate.
"Our people have time on their side and we have flexibility.  Together this should help minimise staff losses."
The significant enhancements to the plan informed by several months of sector consultation are:
• Retaining Invermay and Ballantrae hill country farms for sheep, beef and deer research.
• Retaining existing farm systems deer researchers at Invermay.
• Strengthening the deer team at Invermay with the recruitment of an additional scientist.  
• Retaining the 900-strong deer herd at Invermay.
• Transferring the recorded sheep flock from Woodlands to the Invermay science campus .
• Establishing an animal productivity relationship management role at Invermay with the responsibility to maintain the relationships with the Otago and Southland animal science collaborators and farmers.
Dr Richardson says that achieving the best outcomes for New Zealand was never going to gain the approval of all individuals and groups engaged in the process, and some tough decisions had to be made in the face of some passionate disagreement.
"We understand and respect the efforts individuals and groups have made – both inside and outside the organisation – to champion the cause of their particular facilities and regions. In many respects, these representations have influenced our thinking and our plans have evolved," he said.
"That said, our decisions have been made as objectively as possible, in the interests of delivering on our science plans and meeting the needs of the sector and our clients as effectively and efficiently as possible in the medium and long term.
"Focusing our campuses around multi-disciplinary science, education and business hubs will help us deliver even better science, and attract more talent to the sector. As a stakeholder driven organisation we are always responsive to new opportunities which may influence our future plans."
--------------------------------------------
Waikato Agricultural Hub, Hamilton
The Ruakura campus will be a central part of the Waikato Agricultural Hub focussing on regional farm systems and environmental sustainability, regional pest and weed management, forage improvement and biosecurity issues for the North Island.  The future is exciting for the Waikato hub, with a number of entities exploring the opportunity to locate there. The working group for the new hub includes AgResearch, Hamilton City Council, the University of Waikato, Lincoln University, NIWA, DairyNZ, Wintec, Landcare Research and Innovation Waikato. 
Grasslands and FoodHQ, Palmerston North
The Grasslands campus at Palmerston North will be the focus of AgResearch's forage improvement, animal nutrition, animal welfare and animal health research. Along with all the four campuses, it will continue its world-leading on-farm and environmental science.  Critically important will be close links to Massey University and the Veterinary School where the Hopkirk Research Institute is located.AgResearch is one of the foundation partners of FoodHQ, where its focus is on agri-food, food safety and nutrition, and which aims to be one of the world's top five food innovation centres. Partners include Massey University, Fonterra, Palmerston North City Council, Plant & Food Research, the Bio Commerce Centre, Riddet Institute, Manawatu District Council, ESR and AsureQuality.
Lincoln Hub, Canterbury
The campus at Lincoln will be part of the new Lincoln Hub - a partnership aimed at collaborating to help turn knowledge into wealth for the land-based industries. AgResearch will be bringing significant capability in animal sciences (reproduction/genetics) and land-based productivity, sustainability, environmental research, textiles and biomaterials and technology platforms to the Hub. The Hub, with over 900 research and industry professionals, will be a major catalyst for change providing significant capability and infrastructure for productive cooperation across sectors at Lincoln and creating a step change in the way science and education work with industry. Our foundation partners for this hub are DairyNZ, Landcare Research, Plant & Food Research and Lincoln University.
The head office, most corporate staff and the executive team, will move to the Lincoln Hub from the other centres.
Invermay campus, Otago
The Invermay campus and hill country farm will focus on environmental and farm systems research relevant to the Otago/Southland region including dairy, sheep, beef and deer farm systems research. The University of Otago have confirmed they will be co-locating between five and 10 of their Otago genomics staff and sequencing equipment with AgResearch at the Invermay campus. Both organisations are also exploring further opportunities to share infrastructure on a temporary or permanent basis.