The Sheep Deer and Cattle report: Beef and Lamb NZ are optimistic on this years prospects but lower currency needed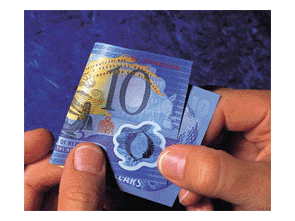 LAMB
Lamb pricing has remained flat again this week as processing numbers move past the19 million mark, which although behind last year has seen a heavier carcass weight of over 18kg produced.
Beef and Lamb NZ have released their new season prospects to reveal predictions of $103 for lamb and $79 for mutton, but these figures come with a currency rider of a 78c US exchange rate.
The Meat Industry Excellence reform team have urged farmers to continue to push for change within the red meat industry as over capacity and marketing issues have not been addressed and the governments goal of lifting red meat exports seems unrealistic in the present economic climate.
Continued settled lambing weather through most of NZ will enhance lamb survival especially as ewe condition after the winter is reported as good.
WOOL
The latest North Island wool sale saw more consolidation in the market and stable pricing has now occurred for the past 6 weeks for crossbred wool.
There has been considerable interest in the Primary Wools/Wool Equities merger and the purchase of Christchurch Yarns,, but the anti levy lobbying has stepped up to prevent reintroduction of compulsory funding for wools future.
There seems to be less merino wool offered at auction this year as this quality fibre struggles to excite in the open market with most farmers choosing the contract option to sell their wool.
---------------------------------------------------------
Farms For Sale: the most up-to-date and comprehensive listing of working farms in New Zealand, here »
---------------------------------------------------------
BEEF
The beef market continues to run hot with prime steers in the saleyards in the north receiving 280-290c/kg lwt at last weeks sales.
North Island export and local trade schedules lifted again for the few animals offered and store animals of all weights fetched high prices at saleyards.
Beef and Lamb NZ's new season report also predicted a strong year with beef, steer and heifer prices predicted to rise by 8.5%.
DEER
More big venison schedule rises as the chilled production season gains momentum with heavier hybrid animals filling early season space.
Deer Industry NZ states that the US is now the top market for chilled production, surpassing the traditional German market as the destination of value, and proving successful the strategy to diversify export countries.
Last year the schedules were peaking at this stage but with demand strong and contract pricing still well ahead of the spot market, farmers will be looking for more upside yet.