The Sheep Deer and Cattle Report: No credible alternative offered in red meat restructure states Alliance chief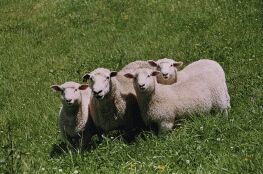 LAMB
Lamb schedules for the moment have stabilized at yearly highs as the currency eases back up and a big Australian harvest dampens the price.
Analysts predict stable pricing this season with softness in China and Europe still in the doldrums, compensated by brighter prospects out of the traditional market in the UK.
The NI, mutton prices are the same as they were a year ago and the SI ones  behind,  but after heavy slaughter figures for the last few years, shortages will help price pressure at some stage.
In a combined study funded by Alliance, Germinal Seeds and Sainsburys, lambs grazed on high sugar ryegrasses grew heavier and faster than traditional cultivars and provide opportunities for managers to improve the performance of their finishing systems.
The Alliance chair Murray Taggart has stated that at this stage there is no credible alternative that makes economic sense in any red meat restructure, but he does share concerns about industry over capacity.
The Meat Industry Excellence group have put up two more candidates to stand against incumbent directors at this years Alliance AGM as they continue to push for long term change in the sector.
The store lamb market has run out of animals and the market is now heavily discounting lighter animals as they will soon display their hogget teeth.
WOOL
The North Island wool auction sale saw a sharp correction in pricing as a stronger currency and the end of Chinese buying orders resulted in big falls in indicator levels and a 26% passed in rate.
Prices are now back behind where they were a year ago, but analysts predict a tight wool supply will limit the downside and with strong carpet sales into the US and Australia, prospects look reasonable.
Farmer optimism for the product is however not as high, with a resounding no vote to introduce a levy and the yes proponents lamenting the loss of future research money for the sheep sector.
BEEF

More price movements in all beef grades as beef values set new records driven by tight beef supplies in the US beef market.
On the back of these strong beef prices NZ meat exports have reached record highs in spite of the high dollar and go some way in compensating for the dairy downturn.
Analysts warn that consumer resistance could kick in soon at these high levels but are still confident that strong demand should continue for a couple of years.
DEER
Venison schedules have stabilized indicating spring chilled rates have peaked at levels 25-45c/kg CWT ahead of last year.
Milder winter weather and a kind spring has helped yearlings growth rates and finishers will be trying to maximize numbers of animals harvested in the premium spring period.
Harvested velvet heads are now being prepared for sale in a market where stability in supply has brought price growth and all parties in the sale chain content with the industries state.