The Weekly Dairy Report: Good feed conditions at present but some nervousness for summer production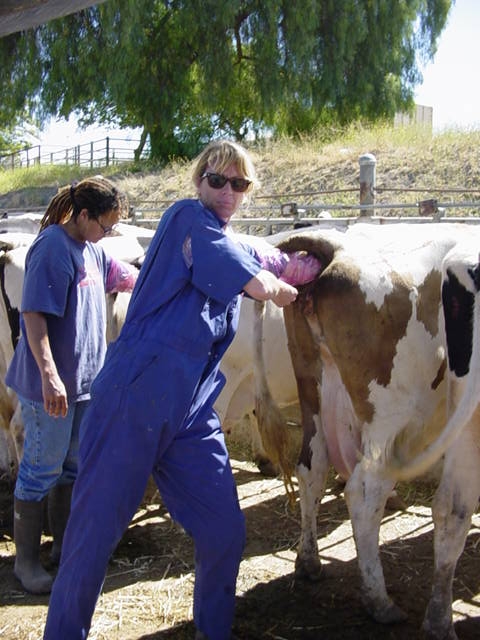 The North Island and most areas in the south are experiencing moist warm weather that has stimulated good growing conditions but eastern provinces from Marlborough to North Otago need rain before the early summer drying winds start.
Surplus feed is are being made into silage in the north and managers in the south are noting changes in pasture quality with some seed head emergence as they adjust rotation length to grow grass or tidy up the quality of the sward.
Paddocks are being taken out of the rotation for summer feed crops with early establishment important, so that when this area is renewed back into to grass in the autumn, there is time for one grazing before winter.
Those in summer dry areas need good crops to be able to maintain production over the feed deficit period as financial security will be dependent on good milk flows in a low payout year.
Reports are now indicating that the dairy sector may be facing a prolonged period of lower prices as the market works it's way through the growing supply of stocks, and pressure is on for farmers to trim their farm working expenses to the bone.
Mating is under way in the north and much of the herds efficency will be determined by how successful managers have been preparing their cows during this time with a quick, tightly spread joining having a big influence on days in milk as the important production parameter.
The Lincoln University dairy farm has reduced it's cow numbers by 70 and so far has still been able to maintain it's historical production targets as it looks to use less than half the amount of fertilizer N, and reduce the nitrate loss by 10% by better utilization of existing pasture.
The Dairy Industry has been urged to look after their employees as scrutiny of workplace conditions and records comes under the spotlight.
Winter cow grazing crops are soon to be sown and more fodder beet is predicted to be used as improving establishment and growing skills are now giving more reliable and heavier yields to ensure this feed has a low cost/kg dm grown.