The Sheep Deer and Cattle Report: New season lamb, beef and mutton schedules lift but venison prices ease on shipping deadline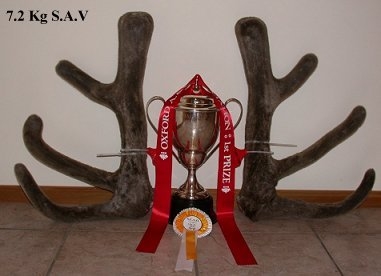 DEER
Schedules eased this week as the shipping deadlines for Europe arrive and prices adjust for the frozen component.
Deer Industry NZ this week highlighted the sectors goal of producing chilled product all the year around, as they look to move away from the reliance of the seasonal supplied European game market.
They have implemented the first stage of the plan to give farmers the tools to produce "more, heavier and earlier" through it's Advanced Parties group from where the industry can follow.
Processors report the velvet season has started well and with now over 20% of the product  consumed by the healthy food sector, the high value products that are made from velvet help underpin it's value.
Recent good returns from spiker velvet sold to China has added significant extra value to the venison enterprise  and helped improve the profits of those growing weaners for meat.
New Velvet Status Declaration forms are now in use to maintain the industries reputation in food safety and traceability.
LAMB
As the month moves into November early lamb harvesting starts, and lamb schedules lift but published contracts are still well ahead of the spot market.
Since the Silver Ferns announcement of their profit result and CEO retirement, commentators have been praise worthy of Keith Coopers time at the helm and innovative achievements in the red meat sector.
However pressure remains for the new chairman and CEO to keep paying off debt and look for a new capital injection to allow this company to address industry rationalization farmers having been calling for.
Recent big lifts in schedule prices for all stock classes and species as the new season starts by SFF shows the pressure they were under to turn the business around from their bankers and another profitable year this year  will see a much stronger company in the future.
Prime spring lambs offered at saleyards have been in strong demand as local trade schedules at $6.50-$6.60 have kept export processors chasing.
Mutton schedules have bounced back from off season lows to yearly highs as processors look to harvest the wet dries and old ewes producing early lambs.
WOOL
A small North Island wool sale of mainly hogget and second shear wools saw a 92% clearance with the buyers dominated by Chinese interest.
The last three months have seen remarkably stable pricing for crossbred wool and this is a good sign for price growth in the future.
Wools of NZ state that volatility is the enemy in wool prices and they are looking to implement a stable price mechanism to resolve this issue.
They also report they are on target for profit this year and are now handling 5 million kgs of wool which is five times what they were handling a year ago.
-------------------------------------------------------------------------------------------------------------------------------------------
Farms For Sale: the most up-to-date and comprehensive listing of working farms in New Zealand, here »
-------------------------------------------------------------------------------------------------------------------------------------------
BEEF
More  big schedule rises this week with some companies paying more for bull beef than prime, as the USA quota is filled for the first time in 20 years.
Prime steers at the saleyards continue to break record price levels and at Tuakau last week, heavy steers sold for 318-320c/kg lwt as some beasts sold for $2500 a head.
More sales of dairy beef weaners are now being marketed and are returning premium values on last year, reflective of the beef upturn.
The proposed Hawkes Bay Ruataniwha Dam project is holding a "now or never" meeting to promote more investment in the scheme and are using South Island sheep, beef, cropping and dairy support farmers to promote it's viability.