The Sheep Deer and Cattle Report: Beef's amazing lift continues and velvet starts well too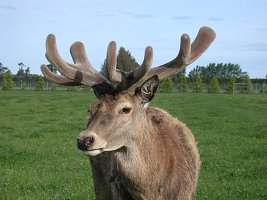 DEER
More venison schedules drops this week as companies report some resistance in negotiations for annual frozen volumes.
Velvet marketers report early sales have been at rates 10% above where they closed last year although southern production is slow to start.
Initial nervousness of unsustainable big price lifts have abated as nobody wants a return to price volatility that plagued the sector in the past and they believe small price and volume increases are sustainable.
Industry leaders are very disappointed that tariff reductions were unable to be achieved as part of the Korean Free trade negotiations after years of lobbying, and will hope volumes consumed by the Chinese will rise to compensate.
LAMB
More easing of schedules to reflect prices in the frozen market as post Xmas chilled negotiations start, to secure the next premium price lift.
Local trade pricing which peaked at $7/kg in the north and $6.50 in the south has kept export processors competitive.
Cooler dry conditions in the south have kept the new seasons harvest behind the norm but northern early areas have reported good heavy lambs at drafting that are achieving $10/head more than last year.
Lincoln University launched it's new sheep research initiative as it strives to improve production and profits of sheep farming systems in different environments and includes sheep milking as part of it's study.
Two strong candidates for the Alliance board elections and one for Silver Fern Farms, have received backing from the MIE group as they look to pressure processors to make reforms to enable long term profits to return to the red meat sector.
WOOL
A small North Island wool sale of mainly hogget, second shear and crossbred fleece sold at easing rates as a resurgent currency resulted in indicators dropping by 22-24c/kg.
Wools of NZ are now holding their roadshows as they look to promote last year's success  and encourage more growers to commit their product and share in the quality premiums they have been able to achieve.
-------------------------------------------------------------------------------------------------------------------------------------------
Farms For Sale: the most up-to-date and comprehensive listing of working farms in New Zealand, here »
-------------------------------------------------------------------------------------------------------------------------------------------
BEEF

Again more schedule rises as beef slaughter capacity increases and procurement pressure builds in a market desperate for product.
Saleyard prime cattle are now selling for over $3/kg lwt and store prices have lifted significantly to unprecedented levels for all weight ranges.
Feed conditions will determine future pricing for younger animals over the dry summer in NZ but the depletion of herd numbers in both the US and Australia should ensure years of strong pricing.