The Sheep Deer and Cattle Report: Dry conditions see processing numbers lift as Alliance appoints a new CEO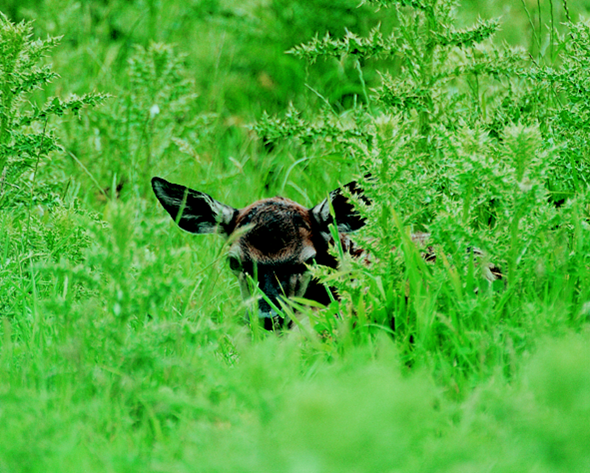 DEER
The venison schedules continue their downward summer adjustment as fawn heads pop out of the long grass as next years crop emerges.
Duncan & Co have achieved a full takeover of the Otago Venison plant at Mosgiel, to now give them good processing facilities in both islands, and are bullish for venison's prospects on the back of good sales into the US and positive prospects in the emerging Chinese market.
While volumes of spring chilled product are behind last year, total chilled exports are ahead due to the growth of the year-round US market developed to reduce this sectors dependence on Europe.
LAMB
Lamb schedules have dropped by over 50c/kg cwt in the last month, as short term frozen lamb prospects look only steady, and the Chinese work through their stocks on hand.
The dry east coast has brought more lambs forward, one company reported tripling the processing capacity, as low pelt values continue to be unhelpful in falling lamb returns.
Latest processing numbers however confirm that it was a slow start to the season for lamb in both islands but it appears a rapid catch up is in place.
The updated Beef and Lamb NZ lamb crop forecast, showed percentages were up to 124% as a result of good survival and increased hogget lambs, but animals processed are predicted to go down, as North Island farmers restock after two years of drought.
The Alliance director elections see more meat reformists stand, and their stance is backed by Henry van der Heyden who has called for the merging of the meat co-operatives.
Store lamb and cull ewe numbers are increasing at saleyards but lamb prices are dropping fast in the north, with the schedules and easing feed supply.
Blue Sky Meats report they have purchased Clover Exports in Gore to allow them to add beef and venison to their lamb business.
-------------------------------------------------------------------------------------------------------------------------------------------
Farms For Sale: the most up-to-date and comprehensive listing of working farms in New Zealand, here »
-------------------------------------------------------------------------------------------------------------------------------------------
WOOL
The latest combined island wool sale saw targeted buying to meet shipping requirements, but notable was the lack of interest in end of season merino wools many of which were passed in.
Fine and crossbred wool indicators lifted in price and mid micron wools sold but at unchanged prices.
BEEF

 Beef schedules in the south have followed northern prices and eased off the peak, as beef processing capacity is at maximum for this time of year as farmers look to cash in on the beef boom.
Just recently in the drier areas, store cattle prices have eased significantly and those finishers with water and feed will be able to restock at profitable prices.
Weaner bulls at Frankton and other IHC sales sold well as the medium term prospects for manufacturing beef look sound, as farmers reinvest their considerable profits from finished animals.
In the farm confidence survey optimism has returned to sheep and beef sector and dissipated from dairy, as pricing fortunes change in the cyclical nature of agriculture.
The response to the proposal that calls for a moratorium on processing capacity is interesting, with Alliance and Progressive Meats both strongly against, and in the south two small processors quickly expanding to protect their position.
Alliance has announced David Surveyor as it's new CEO, who while an experienced executive has not had a meat background, and many farmers will be hoping he will lead this company with a fresh approach that benefits all in the sector.