The Sheep Deer and Cattle Report: Velvet prices rise but all other products ease on traditional summer market cycles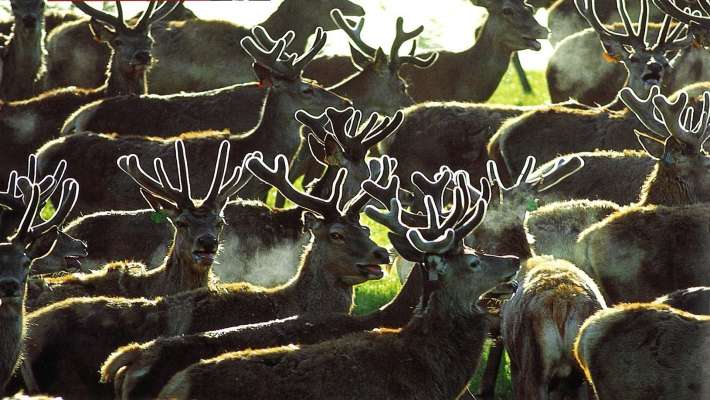 DEER
More summer venison schedule adjustments as exporters report a belief that the European game meat competition will not influence as much as last year.
However for all the optimism values have now bottomed to exactly where they were in December 2013, so these positive vibes are not being shared with deer producers.
More reports of good prices for this season's velvet ( $20-$30/kg lift) as prices rose for the third year in a row, led by strong interest in Chinese style cuts and a lift in heavy Korean grades.
Most of the first cut product is sold or commited, with just some two year old heads, second growth and spiker grades yet to be offered to mainly Chinese buyers.
Industry leaders report that at these levels, production increases are sustainable, as exporters report good sales of product  and breeders that have invested in good antler genetics should be well rewarded at the approaching stag sales.
LAMB
Big falls in lamb schedules this week, as competition from record sheep meat kills in Australia, subdued frozen demand and plentiful local supply, has stalled the lamb market.
However processors are reporting the first signs that China is buying again and North American interest is promising, but low oil prices has slowed demand in the Middle East and tough retail enviroment in Europe and the UK have seen NZ lamb exports 10% down on last year.
Local trade prices also eased again in the north but were stable in the south as mid November processing figures showed the kill  behind last year by more than 4%.
Feed conditions have influenced store lamb purchasers in the south, and tight processing space in the north has caused saleyard price drops to levels similar to last year.
The Alliance director elections saw one more MIE reformist elected, but chairman Murray Taggart again rejected meat Co-Op amalgamation, citing a poor return for his shareholders out of the proposal.
-------------------------------------------------------------------------------------------------------------------------------------------
Farms For Sale: the most up-to-date and comprehensive listing of working farms in New Zealand, here »
-------------------------------------------------------------------------------------------------------------------------------------------
WOOL
The North Island wool sale saw prices holding in a sale of increasing main shear volumes, and characterized with an excellent 95% clearance.
Another double sale next week will increase the volumes but marketers remain confident demand should match supply and prices should hold steady.
BEEF

Southern beef schedules fell again but at slower rates than their northern counterparts, as processing figures show SI farmers have been quick to cash in on the beef boom.
Australia has killed record volumes but past heavy harvests and some rain in specific areas could soon see restocking commence and export volumes drop.
The CEO of big beef packer in the US Tyson Foods, reports that in his opinion high beef prices are here to stay, revealing it will take at least 6 years for that countries beef numbers to recover  back to last years levels.