The Sheep Deer and Cattle Report: Sheep sectors double whammy, feed shortages and weak demand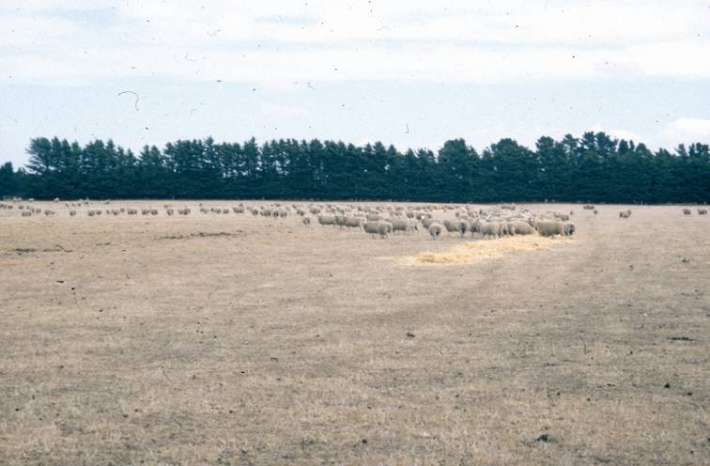 LAMB
More downward pressure on schedules this week, as the chilled Easter production season starts, with negotiations of prices similar to last year.
This year it is the Middle East and Asian markets that have softened and combined with weak by-products has seen prices fall behind expected levels.
Processors report space pressure in dry areas as farmers offload and average weights of lambs harvested has dropped by a kg.
Big numbers of store lambs are being offered at the saleyards as tight feed conditions has resulted in prices falling to yearly lows and below $50 average in the south.
For those with feed and water, margins look good for store lambs, and North Island sales of two tooth ewes peaked at $178 while good one year sheep were purchased for $100.
Mutton schedules are also falling and also at yearly lows as optimism disappears in the sector after the seasons promising start.
WOOL

A very poor combined island sale saw the south island auction bear most of the price declines with main crossbred fleece falling by 8% and with passings of 45% vendors were very unhappy with the new year downturn in demand.
The lack of demand especially in China and Europe, appears to be driven by the big falls in oil prices, as synthetic fibres are produced at a much lower cost, and replace some wool in blended carpets.
The only bright light appears to be lambs wool but with many sheep farmers short of feed many will not be able to cash in on these higher prices.
-------------------------------------------------------------------------------------------------------------------------------------------
Farms For Sale: the most up-to-date and comprehensive listing of working farms in New Zealand, here »
-------------------------------------------------------------------------------------------------------------------------------------------
BEEF

The beef schedule easing seems to be slowing as pricing looks near to the bottom, but still about 25% higher than a year ago, kept there by a tight US beef market which should persist well into 2015.
Saleyard prime cattle prices have also been easing with the local trade and export schedules but the dry may bring more partly finished animals to sale and push values down further.

Some significant rains have been recorded in cattle raising areas of Australia and if restocking occurs, competition with our product into the US manufacturing market should lessen.

Concerns are being expressed about demand for calves in the autumn, as the feed shortages widen to most areas of the South Island.
DEER
Signs that the venison schedules could be bottoming at levels similar to last year will disappoint all in the sector as they look for a turnaround in profits and volume.

Marketers report stocks are in good balance but with 70% of NZ venison sold in Euros, the currency weakness has flowed through to schedules.

Regrowth velvet will now be nearly all harvested as farmers will look back at another successful season for this product.

Another positive sign for this industry is the growth of advance party participants, as farmers group together to share ideas to improve profits and production.