The Sheep Deer and Cattle Report: PGP funding boosts lamb and venison's future prospects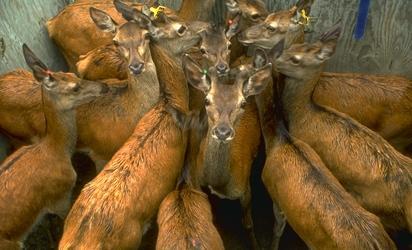 DEER
Venison schedules unexpectedly lifted slightly this week, as prices for frozen product have improved, and more of the product is being diversified away from Europe.
PGP funding has been granted for the Passion2Profit project, a partnership between all the major processors and exporters, farmers and deer vets, that sees venison being marketed jointly as a single brand into all new markets, and looks to boost uptake of new technologies and farm management skills to improve producer production and profit.
WOOL
In the latest two Island wool auction, prices lifted, boosted by a weakened NZ$ against the US and GBP, and stronger demand for crossbred fleece and lambs wool.
The small amount of Merino wools offered again failed to meet many sellers expectations, but overall nearly 94% of the offering met the market.
BEEF

Beef schedules again fell, as exporters report tight chilled space and a labour wharf dispute in the US has hampered the flow of product onto the market, and extra processing volumes due to the dry, has caused buyers to be cautious in their purchase arrangements.
The big falls in the NZ currency against the US has been helpful to keep our product price competitive, and reports that significant rains in Australia could start restocking in that country, will ease supply onto the global market.
Lincoln University announced a new Professional Chair in Global Value Chains and Trade, funded personally by ANZCO founder and Chairman Sir Graeme Harrison whose vision is to see NZ business understand better this area and identify opportunities of added value.
-------------------------------------------------------------------------------------------------------------
Farms For Sale: the most up-to-date and comprehensive listing of working farms in New Zealand, here »
-------------------------------------------------------------------------------------------------------------
LAMB
More lamb schedule price falls, as processors report weak demand outside the Easter chilled programs, which will be well filled in the next two weeks.
The big difference between this year and last in the lamb market's, is lack of demand from key customers in China and the Middle East.
The Chinese are still working through their considerable stocks, and the low oil price has dampened the spend from oil producing countries.
The early ewe fairs in the Canterbury region have been better than some expected, with the Hawarden offering achieving improved prices than last year, but Temuka's two tooth ewes averaging $148/head will disappoint vendors.
A PGP grant was allocated to a joint project between Alliance, Headwaters NZ, and MPI, as they look to target "New Wealth with New Health" in a 7 year project that creates a new premium lamb product using new genetics and forages.