The Sheep Deer and Cattle Report: Some rain, but little for the drought areas where farmers face a very tough season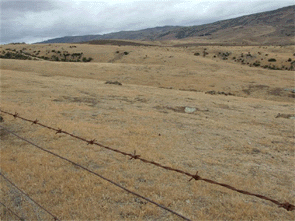 LAMB
The lamb schedules stabilised this week, but subdued demand in our Chinese, Middle East, and European markets remains a major impediment to a price revival.
The fall in the currency has helped in countries trading in the US$, but the weak European economies have kept their exchange rate still too high to give sheep meats a boost.
Space availability is still a major issue, especially for those under feed stress, and those that have been calling for a major pruning of surplus processing capacity, need to factor in how the industry will cope when a major drought strikes.
Pelt sales have improved at the present low prices, but have contributed to this year's lower prices for sheep meats.
The mutton kill, the dry, and lack of demand at store sheep sales (Oamaru $109 for 2ths), suggests little restocking back into sheep nationally.
WOOL
Another good two island wool auction where prices lifted, again helped by the currency and strong demand for lambs wool, and most of the passings came from mid micron and merino wools in the South Island offering.
---------------------------------------------------
Farms For Sale: the most up-to-date and comprehensive listing of working farms in New Zealand, here »
-------------------------------------------------------------------------------------------------------------
BEEF
More small falls in beef schedules, as space issues, distribution problems, and an Indonesian ban on beef products has frustrated exporters.
The US$ currency is helping keep prices competitive, as it is now 10 cents behind where it was a year ago, and is one factor keeping the schedules about 50c/kg ahead of last year.
The US beef market seems to have stabilized, and signs of a herd rebuild in that country are now being seen, which will be good for NZ beef producers.
Values have been dropping fast for prime saleyard steers in both islands, and nervousness builds for the weaner beef sales in the dry areas.
DEER
Venison schedules settle into their summer lows, as exporters report successful contracts for frozen product, although hindered with the weak Euro currency.
Breeders are urged to keep BCS of hinds above 3, to ensure a good growth rate of weaners, as below this condition score, lactation shuts off.