The Sheep Deer and Cattle Report: US beef demand builds again as frozen velvet misses in Korean FTA deal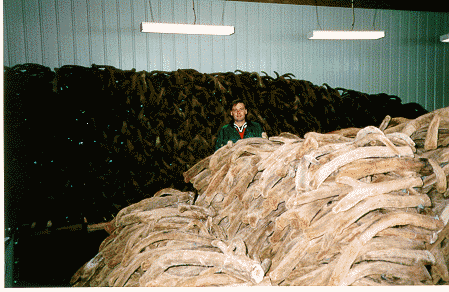 DEER

Early season frozen venison exports are falling, and hinds slaughtered increasing, indicating a shrinking national herd, as this sector grapples with its dependence on Europe.
Processors report the start of a multi company collaborative campaign to encourage Europeans to eat venison in the BBQ season as the industry tries to change the eating habits of continental consumers who traditionally see venison as a winter meat.
But positive news from the velvet sector, as DINZ and the Korea Ginseng Corporation sign an agreement to develop more products using NZ deer antler.
Some tariff relief for velvet in the Korean free trade deal, but only with processed product with the 20% tax reduced over 15 years will be disappointing to many, as most of our trade is in frozen product ,and here tariffs remain.
LAMB
Lamb schedules still sit close to the seasonal lows, as processors report lamb markets are under pressure, as Chinese sales continue to disappoint and European buyers are hesitant to commit ahead, until they see the outcome of Easter sales.
The weak euro is not helping NZ's price competitiveness in this important market, and is a double whammy with demand being soft and processors are all reluctant to push the price even in the face of falling supply.
The early kill has seen processing slow, and now is falling back into line with the norm, and it appears the April production period will be free of backlogs.
Saleyard prime lamb values are easing upwards driven by shortages of quality animals, and rising local trade schedules in the south, and a steady flow of store lambs are also attracting building prices.
Running with the ram ewes are now being offered at northern saleyards but little premium over works value, is being paid for average sheep.
Farmers are being warned to carefully monitor worm burdens in lambs, as the weather changes from hot and dry, to wet and warm, and parasite loads build quickly.
WOOL
 
A strengthening currency and completed shipping deadlines, saw values ease at auction, passings increase, and a price disparity between islands disappear.
The Commerce Commission has ruled positively on the merger of Cavalier and NZ Wool Services scouring assets, and growers will hope some of the efficiency savings will be reflected in future stronger wool prices.
The Australians are reporting that a stockpile of finer wools is building in that country, as demand for that end of the micron market remains weak.
BEEF
 
Big changes are starting to be seen in the US beef market, as the West Coast port dispute has been resolved, and the early cow kill has seen some NI beef plants cutting back shifts.
Only small schedule increases as yet, but Beef and Lamb figures suggest shortages will soon arrive to drive future pricing.
Indonesia has blocked sales of NZ beef into their country as they try to stimulate self sufficiency, but processors are hopeful Chinese interest in NZ beef will replace this once valuable market.
Good rains in many NI areas has also slowed processing and stimulated the weaner market, but lack of feed could put a dampener on Canterbury calf sales that are just about to start.
Older store animals are being strongly contested especially in regions that have had recent rain as the medium term optimism for beef stays strong.
The Ruataniwha dam project got a much needed boost with the Hawkes Bay regional council agreeing to borrow $2million to keep this project alive.