The Sheep Deer and Cattle Report: Schedules lift for beef and lamb as procurement pressure builds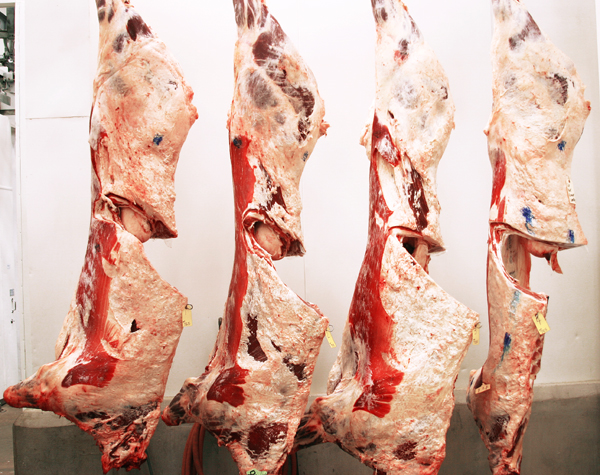 BEEF
Good weekly beef schedule lifts reflects firmer prospects from the US for manufacturing beef, and slowing supply to the plants after the earlier harvest indicates some procurement pricing.
Calf sales in the dry Canterbury region start, and while liveweights of animals are back, they have been well compensated by higher prices than last year.
North Island weaner sales are also very strong, achieving higher per kg prices and heavier weights for animals offered in a bouyant beef market.
The drought has seen rabbit numbers explode in many dry areas and the Otago Regional Council reports record numbers of this pest have been recorded in the dry areas.
The farm real estate market has seen numbers of properties offered steadily falling, but prices achieved steady to strong, as farm amalgamation continues.
LAMB
At last some small indications that the lamb markets may have hit the bottom, with small schedule increases by one processor, and reports suggest Easter sales were ahead of expectations.
The European markets are still soft and are exasperated by the euro currency, which last week rose to a yearly high against the kiwi, and will eat away at any market improvement.
The Chinese market is also weak, reverting back to it's traditional low value purchases, and the recent interest in lamb forequarters and mutton carcasses has not been maintained.
Silver Fern Farms have announced they are part of a joint primary industry initiative in opening a marketing office in China, to enable the potential of this huge market to be achieved.
Their Goldman Sachs organised iniative to recapitalise the company will have it's expression of interest deadline by next week, and shareholders may have to decide whether they want overseas interests controlling this big processor in the future.
The MIE group report the "Pathways to Long term Sustainability" document has been favourably received by a wide variety of industry participants.
They remind readers that this analysis has been prepared by GHD, an independent global consultancy firm with much experience in the sector, is not only MIE opinions but the results of a collection of independent research.
Feed in many NI areas has recovered well, but eastern SI areas from North Canterbury to Marlborough have missed the autumn flush, and ewe body weights are sure to have suffered at mating time.
WOOL
This weeks South Island wool auction saw prices firm, despite the currency rising, and was once again led by crossbred and lambs wool pricing.
David Fagan came within a few blows of winning another NZ Open title at Te Kuiti on the weekend, but still finished third in his last competitive event and is revered for his skill and services to the wool industry.
DEER

Processors report frozen contracts have now been concluded, as the production slows to the quiet time of year, and while demand and price are steady, returns at the farm gate are falling, when the low value of the euro is factored in.